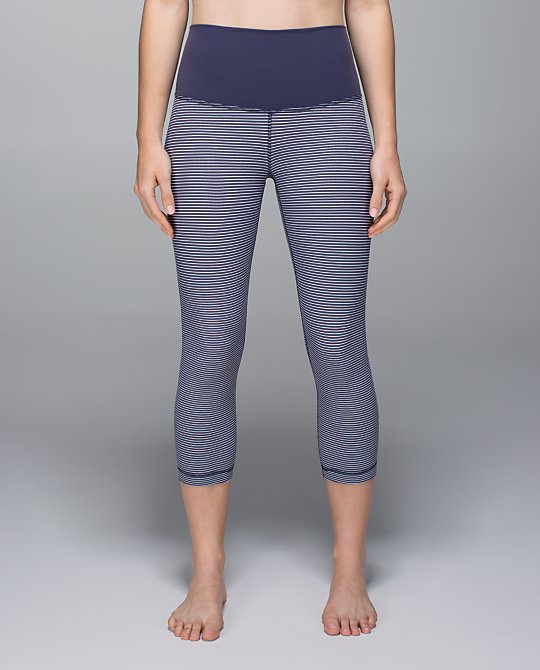 Before we get to the wee wheezy: the cadet super stripe rolldown WUC that Canada got this week on upload were sneakily uploaded to the US side, in case you've been eyeballing them.
And now for the promised wee wheezy:
Wee wheezy plaid speed shorts with the heathered opal cool racerback. [Lululemon Colorado Springs]
Wee wheezy plaid hotty hot skirt with sheer lemon swiftly racerback. [Lululemon Saskatoon]
[Lululemon NorthPark]
[Lululemon Chattanooga]
Yet more wee wheezy speeds.

Most of the current color palette together: bleached coral, sheer lemon, and opal. [Lululemon Classen Curve]
Are you over wee wheezy now?? :)