For part 2 of lulu's Tuesday night newness, here are some new lulu styles in Australia, Asia, and Europe:
The dramatic static theme continues tonight with these new dramatic static speed shorts from Australia.  Since the seasons are flipped, I'll be crossing my fingers that lulu still plans to release these in the US.  These are the first pair of new speeds I've wanted for a little while.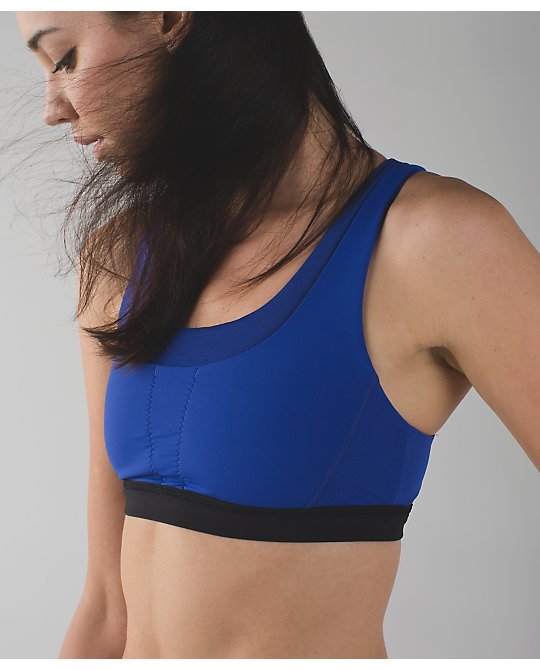 Lulu is tormenting us Americans with the constant influx of new stuff your bra colors everywhere except for in the US.  These are mountain peaks forage teal, sapphire blue, and bon bon.  I love the one in bon bon, especially since it's solid (unlike the energy bra uploaded tonight with contrasting straps).  I hope it at least shows up in Canada so I can get my paws on it!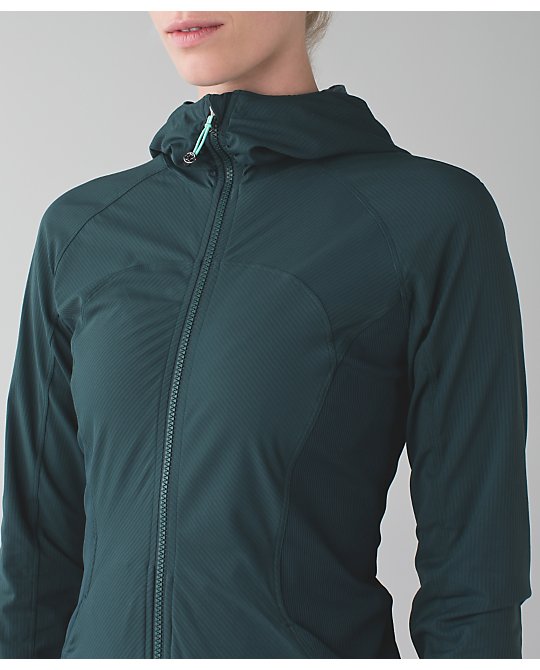 New in flux jacket in dark fuel.  Another beautiful green!  Between this, forage teal, and bon bon, October could spell trouble for my wallet.  At least I got a nice break for September. :)
Painted animal sprinkler free to be wild bra with sapphire blue straps.  Sprinkler is another potentially dangerous color, if it ends up coming in some nice things.
New textured bon bon swiftly racerback.  There's also the same color/print in a short sleeve version.
Stirrup fans: the SE restored wunder under pants in dramatic static/black.
New barre none shorts, presumably to go with the barre none tank released in North America today.  These look a bit too underwear-y to me, especially in this print.
I was also briefly excited to see the align pants in a new color–except it's just more black, with a tiny menthol accent at the waistband.  The wait for other colors continues.
Two new anahatasana pieces: a tank and a bra.  The bra is wee stripe menthol/forage teal.  Looks like we'll be seeing menthol back as an accent color this October.
Lastly, the kanto catch me long sleeve in coco pique.  We've seen coco pique and herringbone so far this season, but I can't help but wonder if we'll be getting any mini check pique too.