This week's upload theme was cold weather running in full force.  The kanto catch me line was a big highlight, which includes lots of rulu!  Yay for rulu season!  The kanto catch me jacket here (in ultra violet) is a mix of rulu and glyde.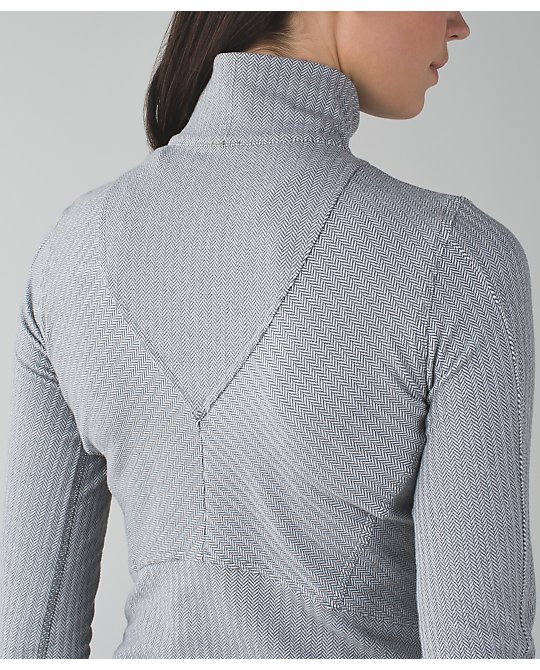 Canadians got the kanto catch me 1/2 zip in a couple of colors, including heathered sapphire blue and white herringbone.  The design of this has potential, but it looks like there's a downward-angling seam just under the bust on the front that could nix this one for me.
And on a similar note, here's the new kanto catch me long sleeve.  These are regal plum kanto stripe and sapphire blue kanto stripe (blue is Canada only).  I like the angular details and interesting paneling in this capsule.  The details on last year's rulu tended toward a bit more frilly (ruched shoulders, scalloped reflective details), so I like that these are a little cleaner.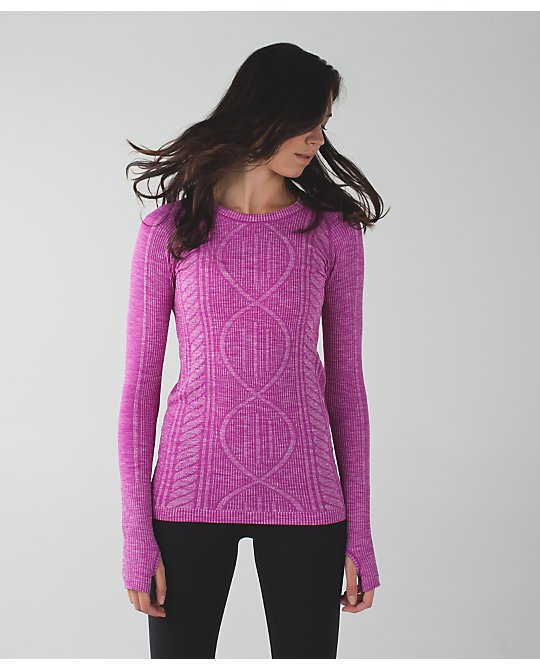 The rest less pullover is back in Canada, though so far just the exact same colors and patterns as last year.
On top of the cold weather stuff, lulu also dropped a smorgasbord of cold weather running accessories.  Above is the new run and done toque, run and done ear warmer, run and done neckwarmer, and run with me gloves.  The run with me gloves are classic stripe jeweled magenta/red october (ahem, not red), which looks like the same color scheme that was used in some of this year's SeaWheeze gear.
On the opposite end of the temperature spectrum: new speeds this week!  Both sides got ultra violet with contrast trim, while Canada got new cherry cheetah dark slate.
Turn around tights are back in Canada, shown here in heathered bordeaux drama.  These are also rulu, so another good cold weather option.
There wasn't a lot of noticeable newness that wasn't run-related, but these space dye twist regal plum wunder under pants look pretty nice.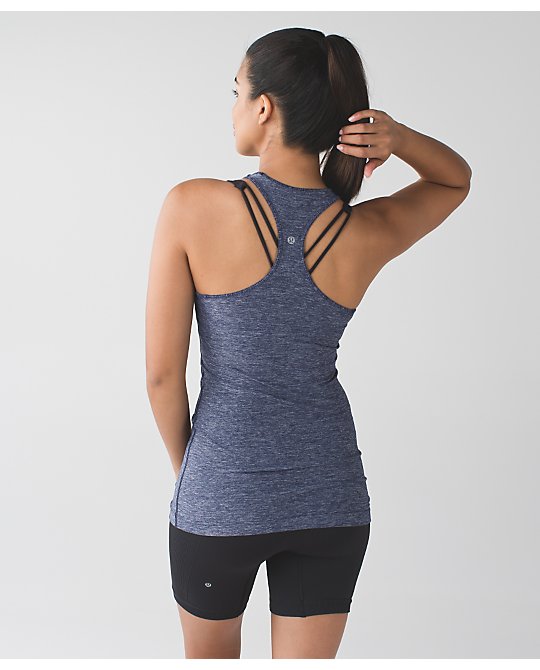 Canada got two new heathered cool racerbacks: deep navy and bordeaux drama.  Deep navy wasn't made available in sizes 2 or 12.
New kanto stripe regal plum vinyasa scarf in Canada.  They're all about that kanto stripe right now.
There's a new open knit long sleeve coming, apparently, based on this photo from the new pitter patter gym to win duffel.
Lastly, new leg warmers for the fall season: mind your practice leg warmers in wine berry.  The mind your practice leg warmers were open knit the last release (see this pic), but these look like a different knit, so it's a bit odd they have the same name.