After a bizarre evening, both the US and Canada uploads are finally up!  For some reason, Canada upload went up around the normal time, but US upload didn't land until sometime in the wee hours of the morning.  I posted last night with just a few things from Canada, but this post is now updated with a full US/Canada upload rundown.
Don't forget: if you make a purchase through my ShopStyle links anytime through the end of today, including the lululemon links in this post, I'll donate 10% of your purchase to Dress for Success, and my donation will be matched at 100% by ShopStyle.  This means if you buy $200 of stuff at lulu, I pledge to donate $20, and ShopStyle will donate $20.  More details in this post!
New style this year: the snowballer jacket.  It's a mix of rulu light and fleece.  Up close like this, it looks like the design team took some cues from the old forme jacket, although this one doesn't look like it's quite as fitted.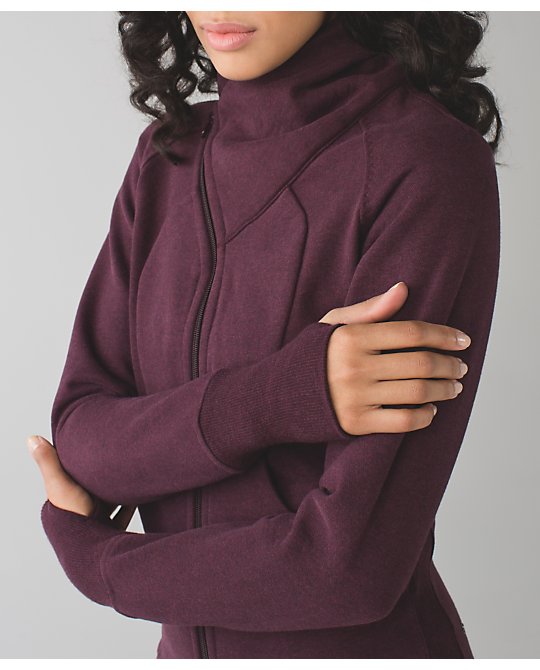 Another new style: the cozy cuddle up jacket.  This is like the scuba iii and the calm and cozy jacket from a couple years ago.  Basically, they took the scuba iii and modified the neckline by taking out the hood and adding a higher neck, including an asymmetrical zip to stay out of the way of your chin.
The runderful 1/2 zip is up in 2 colors in Canada but 4 in the US.
Runderful pants are here!  They're new to the US entirely, and Canada got some new colors.  I'm excited about these because my dog runner pants are one of my go-to's for winter.  They are double-layered for warmth, and the inner rulu layer is very cozy.  Plus, the outer layer repels dog hair.  I'm hoping the runderfuls are just as good.  I'm getting a pair in black grape.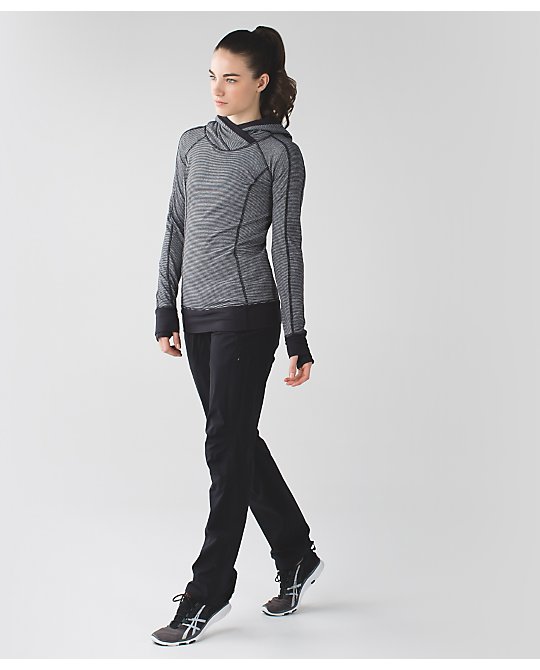 The think fast hoodie is up in the US in 3 colors.  This was a style last year that they've brought back for another go.  I have a brief try-on review of last year's version here.
New static mist speed shorts in Canada only.  No new speeds in the US.
The US got new pace tights in static mist.  Still no sign of the flashback static pace tights online in the US, though they have arrived in at least some stores.  If you want to hedge your bets, you can call around to some stores and have them shipped to you.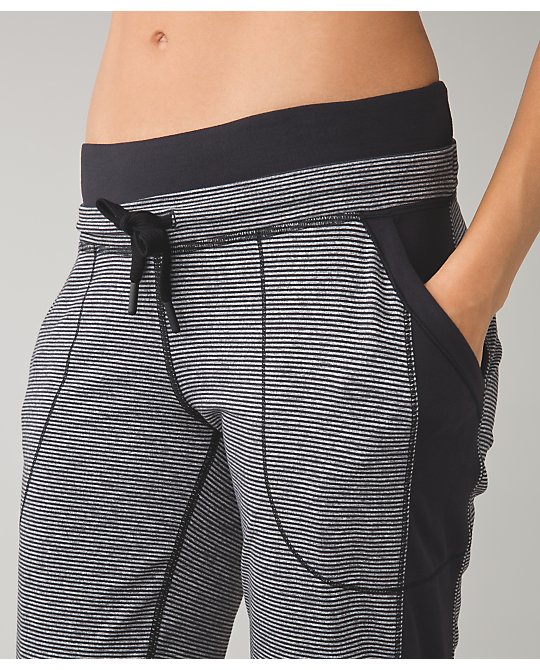 Lastly, if you're a base runner lover, here's a new pair in black tonka stripe.