From this week's Britt's picks comment thread, harbor blue speeds are coming this week!  Not sure if this will be Canada only, US only, or both.  It's also a bit ambiguous whether she means dropping online or in stores (or both).  Regardless, it's exciting–since I don't have pigment blue, these will fill in the deep blue hole in my speeds collection.  I hope they don't screw it up with weird trim, and I hope they don't leave my size out of the fun.
Plucked from a store product notification: heathered rainforest menthol scuba is coming.
Also: a fo drizzle jacket in silver fox.  Katelin had mentioned in Britt's picks that there would only be black and deep navy for now, but apparently "for now" has already passed.  There have been rumors of more colors coming too.
[Thanks to Agent K for spotting these]
Also, a couple notes on other brands: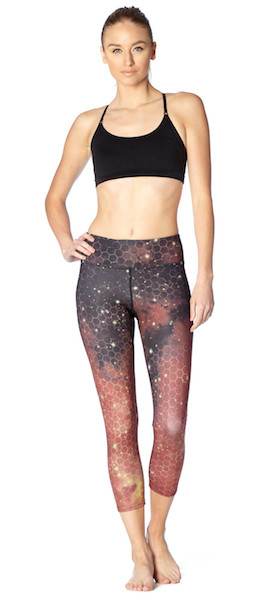 Werkshop, a brand I highlighted a couple of weeks ago, did a restock yesterday morning.  Although a few things have sold through already, there's still plenty to see, like these honeycomb leggings.
Lastly, YogaSmoga is having a giveaway for their 2nd birthday.  You can enter to win a $2500 shopping spree!!