This week's highlight was the run for days line and all of its variations, which we're already seeing an abundance of in stores as well.  Both sides were lacking in pigment wave, which I'm sure is a source of disappointment to many.  I have a few items on my wish list right now, but none of them were uploaded to the US side today, so I have at least another week to try to scrape together the $$ and the justification. ;)
The styled shoot photos for the run for days line looks very Nike/Under Armour/et al to me, reflecting a lot of the current themes noted by commenters and me in my lulu brand evolution post a few weeks back.
The new free to be wild bras have names!  Dottie dash and ace spot lullaby, respectively.  These were uploaded to Canada only.
The pigment wave trackers in Canada sold out in less than an hour.  This is probably in part due to people ordering multiples (besides the popularity of pigment wave in general).  Speeds lovers: prepare yourselves, this might mean a similarly quick sell-out whenever pigment wave speeds turn up.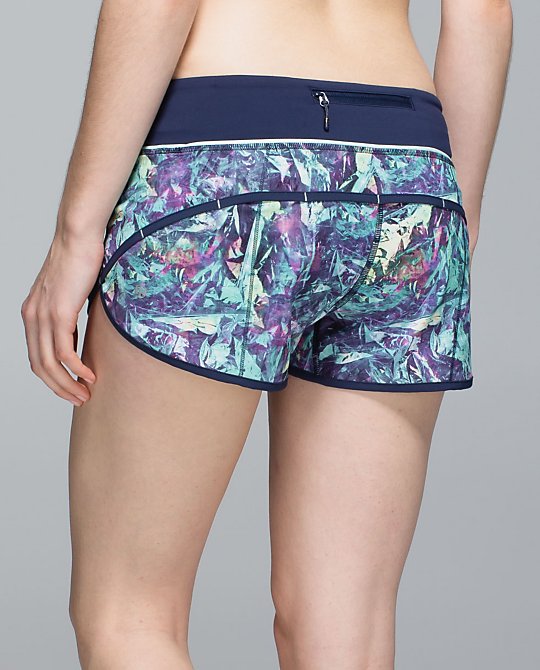 Speeds today: black/brushed animal/fresco for Canada and iridescent for US.  Both are available in a 2.
Canada got these brushed animal/black top speed crops.  I heard the brushed animal inspires are sheer, so maybe the black back will help while still providing a dose of print.
New refresh maxi dress in the US.  Lulu has made an abundance of black dresses, so this hyper stripe inkwell colorway is refreshing (pun intended?!?!).
Of course, Canada got the good color of the run all day backpack (regal plum/electric coral).  They also got the almost blue/black buffalo check.  US just got clear mint and black (which Canada already had as of a few weeks ago), but at least we finally got the packs.
Other upload notes:
– No new CRB colors for the US.  We're still waiting on both regal plum and heat wave.  Canada's waiting on regal plum too, though they did get butter pink today.  No 2 or 12 of butter pink.
– The US got iridescent multi inspire tights, though no 2 or 12.  Canada got the print in inspire crops and top speeds, all sizes available.
– New colors of the weekend long sleeve in Canada: white/deep navy stripe and pipe dream blue.
– Lots of colors of the principle tank in the US, though they're basically all neutral-ish.
– The pretty regal plum energy bra is in Canada.  There doesn't appear to be a 2 (unlike most other summer colors), so my decision about getting this one might be made for me if US size options are the same.  No heat wave energy bras today.
– Fun with lulu photo quality control: the main photo in the black/hazy horizon WUC features pretty uneven hems (even though it looks like she's standing evenly on her legs) and the hems are baggy on her to boot.  I had to do a double take because I didn't even think they were WUC at first and not some other new bottoms.
– A random bumble berry scoop back tank turned up.  This color was probably last seen 6 months ago.  I wonder if this is a one-off or if it will be making a re-appearance this summer.
– The light speed crops finally made their appearance in the US.  I think I remember a few people asking about these and if they would ever show.