Today kicks off one of the best fashion sales of the year: ShopBop's friends and family event.  For the next 3 days, you can get 25% off your entire order–it's sort of like a build-your-own-sale, and you can get current season pieces.  All you need is the code INTHEFAM25.
ShopBop has an excellent selection of high-end activewear names like Koral, Lucas Hugh, Splits59, Beyond Yoga, and tons more.  If you're looking to try out a new brand, it's a great time to take the plunge, especially for higher-priced brands where 25% off makes a huge difference!  ShopBop offers free (fast!) shipping both ways, so you're not out postage if whatever you order doesn't work out.  Here are a couple of pieces that caught my eye:
If you like the edgy look, Koral definitely delivers with several styles, like these shine moto leggings. (The shine is only on the front face.)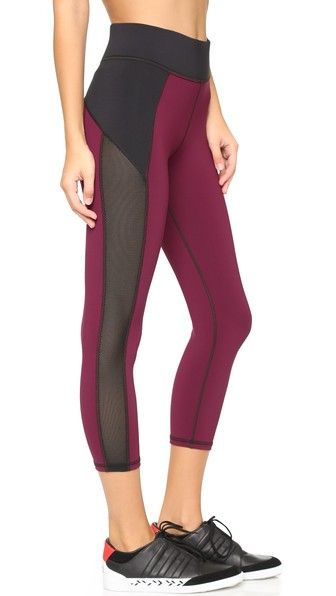 New fall color shiraz is a beautiful shade of wine red on Michi's stardust crops.  The mesh side on these is just enough mesh without being over the top.
I've been really curious about newer brand Ultracor's leggings.  They favor abstract prints like this camo–I just wish the bum wasn't the lighter color that it is.
For something a little less spendy, Prismsport has these microfleece leggings that could be a really practical cold-weather option, and the space dye accent is a nice, simple addition.
And besides activewear, of course there's a whole site full of "normal" clothes. :) Personally, I snatched up two pairs of Sorel boots to gear up for winter, namely the classic Joan of Arctic and the Conquest Carly.  I'm still deciding whether I want to get anything from the rest of the sale, but I assumed those boots would sell through quickly so I wanted to nab them while they were still in stock!  Anyone else getting anything?
From the Sale