In honor of International Women's Day (i.e., today!!), I wanted to shine the spotlight on women who are making an impact in the fitness wear industry.  Although there are numerous successful women's brands founded and/or run by men, there's something that appeals to me about a woman at the helm of a company for women's workout clothing–a woman leader is likely to have an intuition for what women want and need, which would help guide the overall direction and vision of the business.  Plus, these women and the work that they do are a source of inspiration for me in my own life and career.
Here's a quick summary of 7 notable brands for women, by women.
(Btw, this list is most definitely not exhaustive!)
Michi
Michi stands out with its shamelessly sexy, lingerie-inspired motifs.  Michelle Watson founded Michi in 2010 after gaining experience in design school and designing for high-end brands like Ralph Lauren's RLX performance line.  Although Michi was founded in NY, Michelle has since moved back to her native Canada, where both the design and manufacturing is now based.
AA picks: Athena long sleeve / Antigravity bra / Stardust capri
---
Alala
Denise Lee heads up the Alala operation as founder and CEO.  She is joined by designer Christie Orlando, who is responsible for executing Alala's urban, luxe aesthetic.  In addition to the knowledge she gained in NYU's business school, Denise honed her knowledge of the business of fashion while working for Chris Burch–she helped launch the C. Wonder brand before launching Alala in 2014.
AA picks: Cutaway tank / The cut bra / Fast track pants
---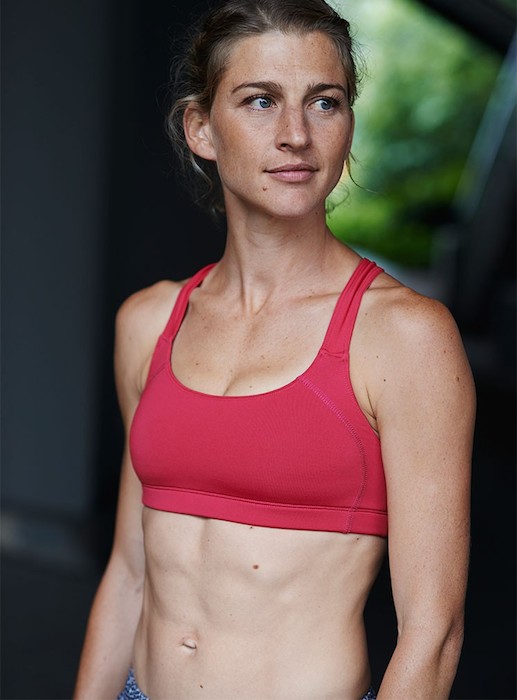 Oiselle
Sally Bergesen, a branding and marketing industry veteran, is the founder and CEO of Oiselle, a company dedicated to women's running apparel that got its start in 2007.  In addition to the products they offer, Sally and the (all female) Oiselle team put a strong emphasis on the community aspect of the running world.
AA picks: Lesley tights / Flyte long sleeve / Tech hoodie
---
Olympia Activewear
Hailing from the island of Maui, Kaili Lickle is the founder, designer, and general do-it-all entrepreneur behind Olympia.  Kaili launched Olympia just last year, when she decided to branch out on her own after spending time in design school and time working for Louis Vuitton.  Despite its youth as a company, Olympia has already been gaining media attention and has landed in multiple major retailers.
(Btw, in case you missed it, I posted a review of my new Olympia goods yesterday!)
AA picks: Naxos crops / Petra tank / Bronte bra
---
Nesh NYC
Nesh was founded in 2011 by Bree Chambers, an experienced designer and creative from the fashion industry who got her inspiration for Nesh during her yoga teacher training.  You can see that inspiration come through in their laid back yet polished designs.  Not only was Nesh founded by a woman, their whole team is made up of women, too, and they manufacture in the USA to boot.
AA picks: Flight cardi / Travel tunic / Ballerina legging
---
Pilot Athletic
Pilot is an Australian-based brand, although more of their merchandise has started to creep into North America.  The designs are sleek and fierce.  Natalie Lane transitioned from her job in marketing for Mercedes-Benz to founding Pilot in 2012, inspired by her passion for fitness and love of style.  Also, Natalie is a trained pilot!
AA picks: Aviatrix cheetah full length tight / Aviatrix cheetah mesh bra / Aviatrix 3/4 black floral tight
---
Beyond Yoga
BY was founded by yoga instructor Jodi Guber Brufsky in 2006.  Jodi worked in talent acquisition and PR before founding BY.  Currently, Jodi serves as chief creative officer while Michelle Wahler joins her as CEO.  BY has a particular focus on social responsibility: they manufacture in the USA and champion self-love and body positivity.
AA picks: Breathe easy top / Stripe hype capri leggings / Shirred shirt dress