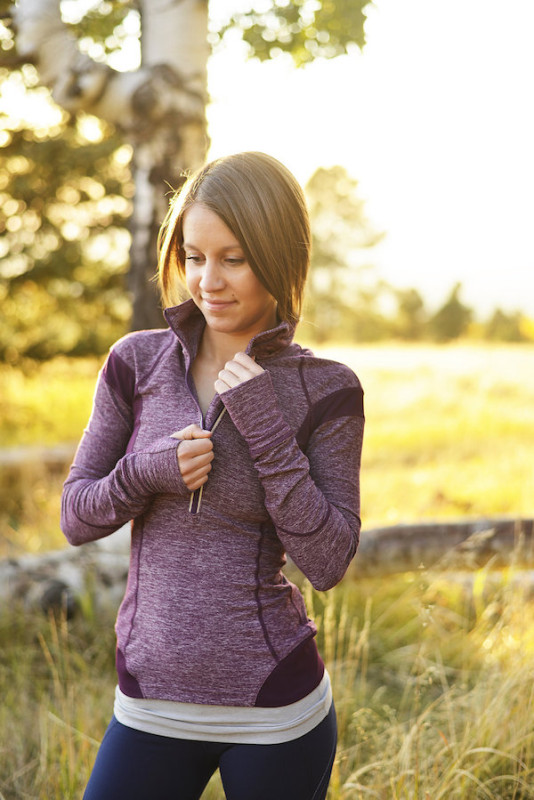 Have you ever felt like your clothes boosted your mood?  Have you ever had a challenging day coming up, and you instinctively reached for your favorite heavy-hitting outfit for extra confidence?  I definitely have, and I bet you have too.  In fact, it's science: the clothes we wear really do affect how we feel and even how we perform.  Don't let anyone tell you that being intentional about dressing yourself is silly.
ShopStyle and Dress for Success know this to be true.  With this post, I'm participating in ShopStyle's Bloggers Give campaign.  For purchases made through any ShopStyle link on my blog today and tomorrow (Dec 8-9), I will be donating 10% of the value of your purchase to Dress for Success.  On top of that, ShopStyle will be matching my donation dollar for dollar!  So, if you plan on doing some shopping on lululemon's upload tonight, or if anything else around here strikes your fancy, make your purchase through my ShopStyle links and you'll be helping support a good cause.  To be clear, the retailers themselves are not participating and donating their proceeds, rather, I'm using sale amounts as a guide for my own donation amount. (For ShopStyle's full disclaimer on this campaign, see this link.)
Dress for Success is a non-profit organization that works to empower disadvantaged women and help them achieve economic independence and professional success.  One of the main ways they do this is by providing professional clothing for free.  By outfitting women with clothes as well as outfitting them with advice and support, they help women excel in work and in life.  If their mission inspires you and you'd like to personally donate your clothing, your dollars, or your time, you can find information on how to do that on the Dress for Success website.
Photos by Julia Romano Photography
For me, activewear has been and continues to be one of the most effective style tools for my personal confidence.  A few months ago, I wrote a little bit about how my "PR pants" helped me get through a challenging workout.  Shortly after I got my first pair of nova trailblazers, like I'm wearing here, my boyfriend started calling them my "superhero pants".  Even when I'm not working out, wearing active clothes is a subtle reminder of the type of woman I strive to be: healthy and strong.
When I was a beginner gym-goer, beginner yogi, and beginner CrossFitter, buying and wearing beautiful workout clothes made me feel less intimidated and more self-assured, even though I really had no idea what I was doing.  When I started to mix in some fancy new spandex, I worked harder and felt more focused than the days when I wore my ratty old college t-shirts and ill-fitting basketball shorts.  Basically, I felt more legit, so I acted like it.  And that's when I was hooked.
Besides the clothes I wear, people can be even more powerful forces to help me feel confident and motivated.  A couple of years ago, I was faced with a difficult decision in my career and I felt pretty lost.  A woman just a few years older than me took it upon herself to provide support and a listening ear.  She endured several overly long talks over coffee where I must've gone over my worries a hundred times.  When I was confronted with pushback and hurtful words from those in higher positions, she helped me stay strong.  For one meeting, she even took time out of her day to go with me and waited outside the room the whole time in case I needed her to advocate for me.  The kindness she offered me, without any expectation of reward or praise, made a world of difference when I needed it so badly.
Quite a few other lovely and talented bloggers have opted in for this campaign, too.  Read their stories and peruse their outfits here!  I'd love to hear what and who inspires you and makes you feel more confident, too.  Share your thoughts in the comments!
Outfit details
Lululemon inspire 1/2 zip pullover – static plum (current pullovers)
Splits59 nova trailblazer capris – navy
Nike Air Zoom Pegasus 32 – photosynthesis
Shop a similar look
More active power pieces
P.S. Some of my past favorite motivating outfits: chevron, paris pink, and ray.