Sure enough, Asia Pacific upload is early today too!  This leaves me to wonder whether North America's upload will also happen today?  Tomorrow is Veteran's Day in the US and Remembrance Day in Canada so lulu may be observing that by moving upload ahead by a day.  Anyway, if there's something you really, really want on this week's upload, I would check at upload time tonight just in case.  I know I will be.
Anyway here's what's new in part 3 of this week's international uploads rundown:
New diamond jacquard space dye nightfall/black rolldown wunder under pants.  Considering the black/deep coal diamond jacquards got rave reviews, these may be winners too.
Another pair of new rolldown WUP: prisma inkwell print.
New speed shorts!  The print is speckle dot parfait pink.  They look like 2-way since they are hanging away from the model's body in the stiffer way that 2-way usually does.  The jury is out on whether I like these.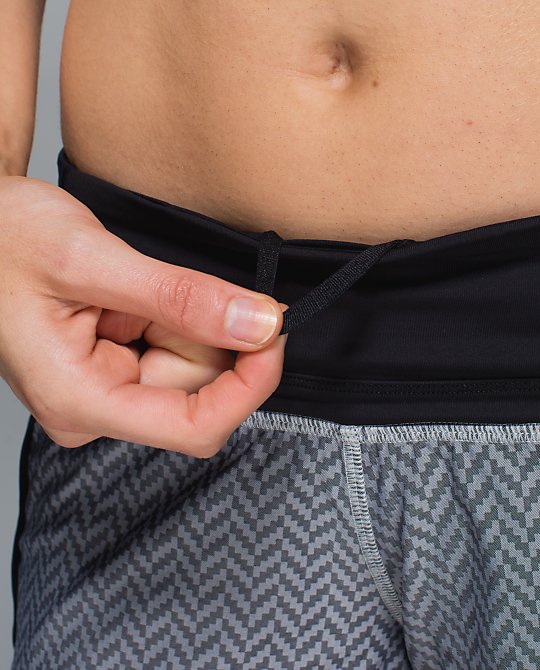 New run times shorts print: giant herringbone swift black/white.  Note that the herringbone is not smooth, but sort of jagged along the individual "bones".
New ready to roll shorts, in solid black and flipped soul geo inkwell/black (shown).