The breezy tank is showing up in Canada stores in these 3 colors.  Presumably there will be grey also, as shown on Britt's picks last week.  I'm interested to see this tank on more people to see how it falls.  I do kind of like it, but don't think I would pay lulu prices for it.
One of the colors is pretty purple.  Not sure what the green stripe is.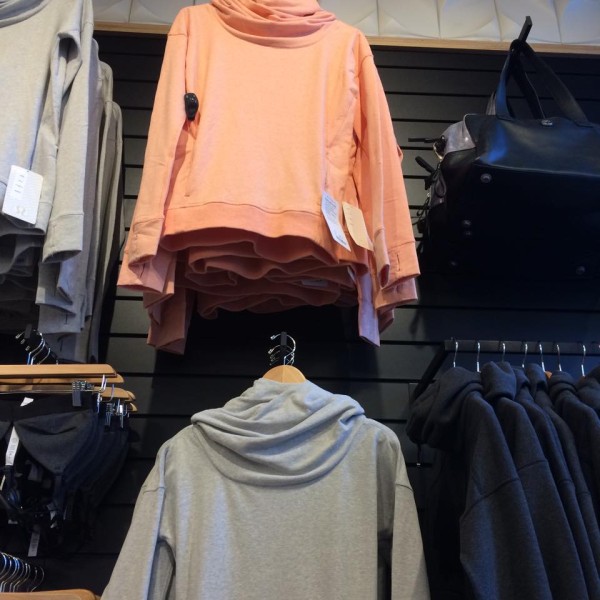 Stress less hoodie colors, including heathered plum peach.
Also in stores: new keep it tight socks.  $38 a pair!
[Thanks to Agent R for the pics in this post!]