The Cyber Monday lululemon upload is here!  It went up late last night, though earlier than last year, popping up just after midnight ET/9p PT.  I had already gone to bed (hah), hence the late update.
Btw, in addition to this upload, WMTM was updated with new items too (US link / Canada link), and I've updated my sale roundup post one final time with even more Cyber Monday deals.  If your wallet isn't already weeping, quite a few brands have upped the ante for the final day of savings, so check for even bigger sales than the weekend.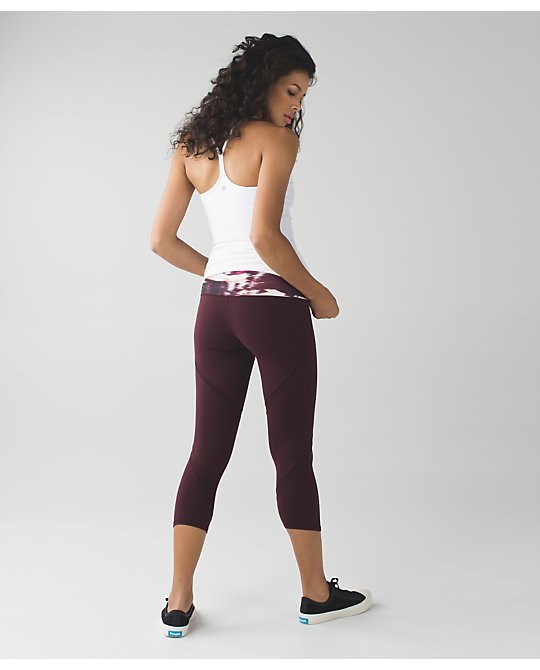 The new shine on special edition capsule is up, featuring snazzy updates on core styles, like the energy bra, wunder under pants, and crops here, plus the cool racerback and define jacket.
I don't usually go for down pullovers, but the new down right cozy pullover is really cute.  It comes in berry rumble and black.
Two pretty new down for a run vests: white and berry rumble.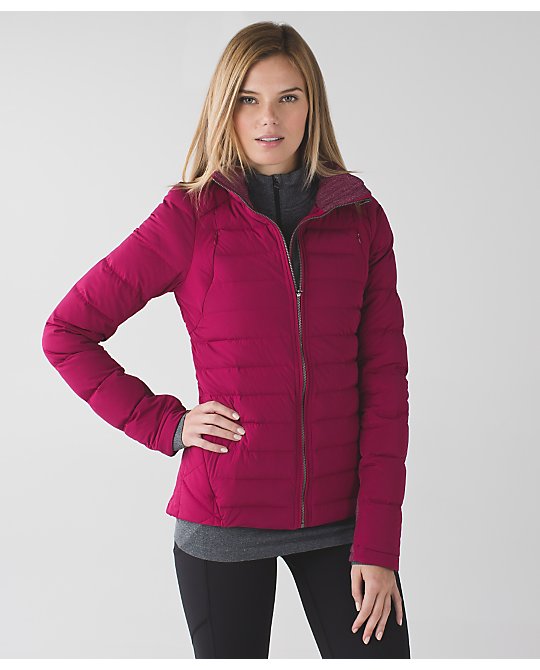 Yet more down: last year's fluffed up jacket is back in 3 colors, including berry rumble.
Lots and lots of pigment wind today to go with the shine on capsule, like these jet crops.
The sunshine coast LS is *finally* in North America!  I'm jealous Canada got mink berry, which is my favorite.  I initially wanted to try this, but since I've bought so much else lately, the price tag has me trigger shy, especially since it appears to be on the thinner side.
After a few weeks of taunting via overseas uploads, the runderful LS is here!  No sign of the 1/2 zip, though.
The pace tights in flashback static/raspberry glo are now in Canada.  Hopefully they'll be soon to follow in the US for those who have been waiting for them.  Canada also got the flashback static speed shorts that were previously uploaded in the US.
It's been a while since we've seen a onesie.  This is a new beyond boundaries onesie (Canada only).  The back design is pretty.