[Lululemon Boulder]
A lot of the pics today have been looking really similar… Wamo camo of some sort (lots of wunder under crops), peace of mind tank with a hot spell bra, and a few photos of the rest less tank.  Word on the street is that there's a wamo camo cool racerback out there as well (which doesn't surprise me). [Lululemon Plaza El Segundo]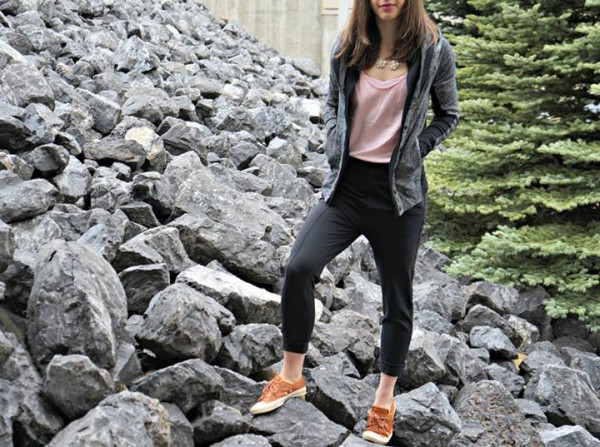 As a photo alluded to in a post last week, the trouser pants seem to be coming back (shown with the burlap to class jacket and a tucked peace of mind tank).  Why, you ask?  Well that's the million dollar question, isn't it? [Lululemon Southcentre]
You know, these would really be a reasonable pair of pants if not for the "I have room to poop myself and no one will know" look.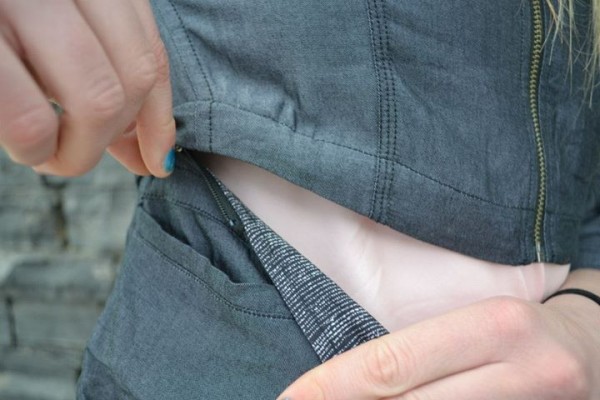 The tranquility jacket just gets even better: it zips off to a cropped jacket.  A 5-star homage to the brilliant 90s-era trend of teenage boys in zip-off jean shorts.  Oh yeah, baby. [Lululemon Whyte Ave]
Wow, I'm really excited to pair the trouser pants with the crop cool racerback and tranquility jacket!

Said no one ever.