September is upon us and that means one thing: FALL.
Oh yes.  Fall.  The season of cozy layers, boots with leggings, and jewel toned everything.
And of course, fall active fashion!  The first collections are starting to roll out for the season, and here's what's out there so far: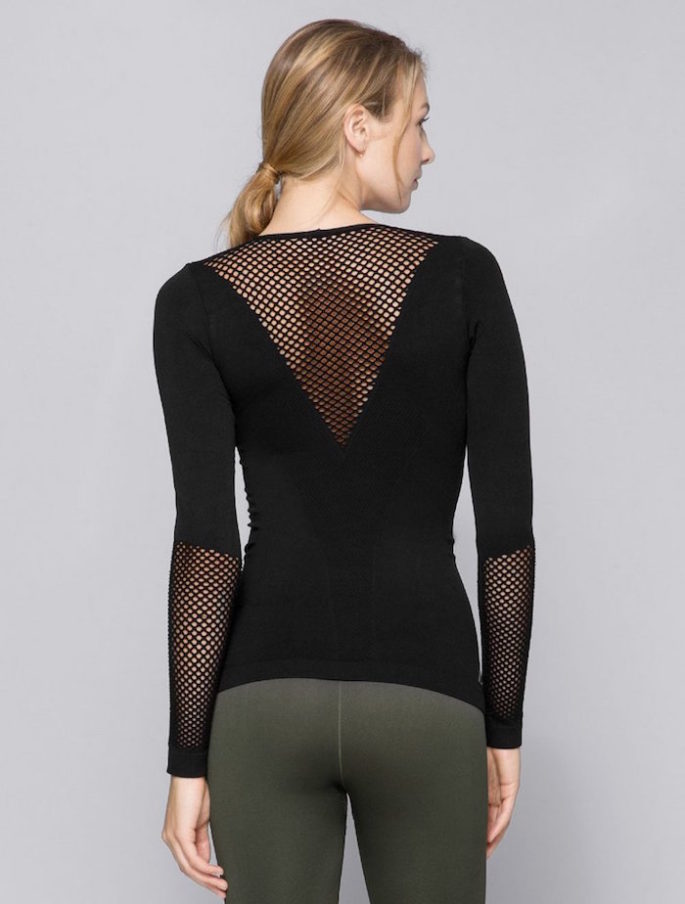 Alala dropped the first of their fall collection, highlighting shine finishes and seamless pieces.  My favorites are the black liquid captain tights and the seamless long sleeve.  AA reader Carrie noted that the seamless pieces she ordered ran on the tight side, so consider sizing up.  Also: AA15 still gets you 15% off full-priced items!
Besides what's new on the main site, I spotted a couple additional Alala styles at Bandier and also over at Neiman Marcus, including the pyramid bra.  As far as I can tell, it's the same as last year's in a snap bra, which is my favorite Alala bra!  I'm excited to see it back since it was one of my favorite Alala purchases last year.  Revolve has one in black, too. (Review here.)
Also, if you want to stalk what's coming next, be sure you sneak a peek at Alala's fall lookbook.  I'm so excited to see more of that foresty teal shade!  Definitely going to be saving my pennies for that sherpa vest, too.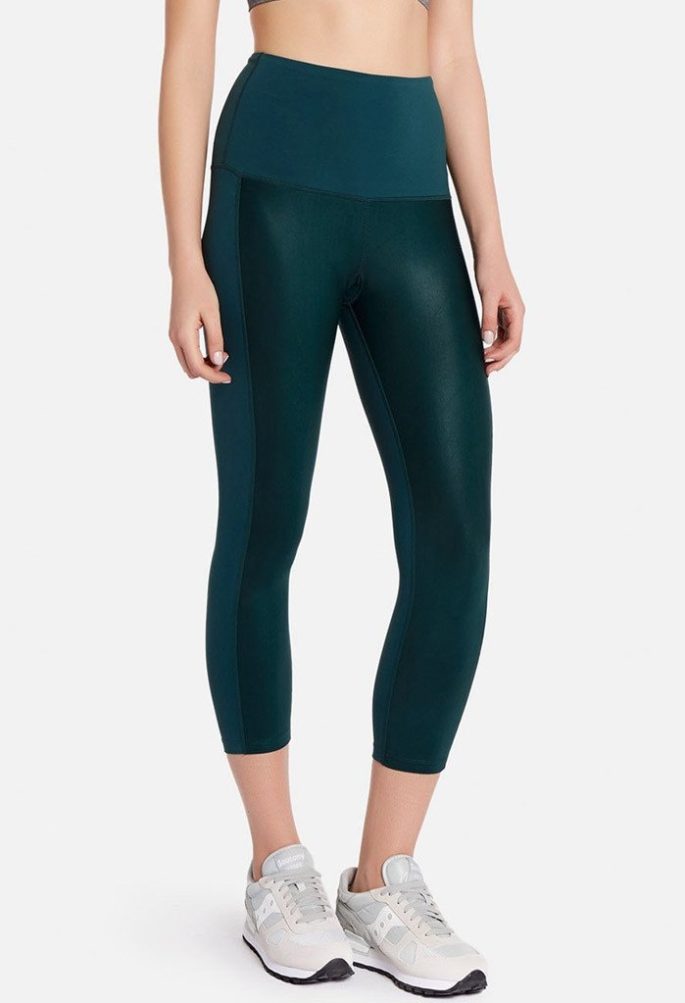 Speaking of deep greens, if you're looking for a nice fall color, this new color, eden, from Splits59 is beautiful.  These new justice capris have a tone-on-tone look with a shine panel in the front and matte finish in the back.  Lots more new arrivals from Splits are rolling in for fall, too.  If you're looking for earthy tones, shine finishes, and lots of colorblocking, have a look at their collection.
Werkshop just released the first chapter of their new series: Zen Garden.  There are 4 styles out so far, including pandas.  Now you can wear your panda leggings while snapchatting with a panda filter while listening to that rap song "Panda".  Panda everything!!!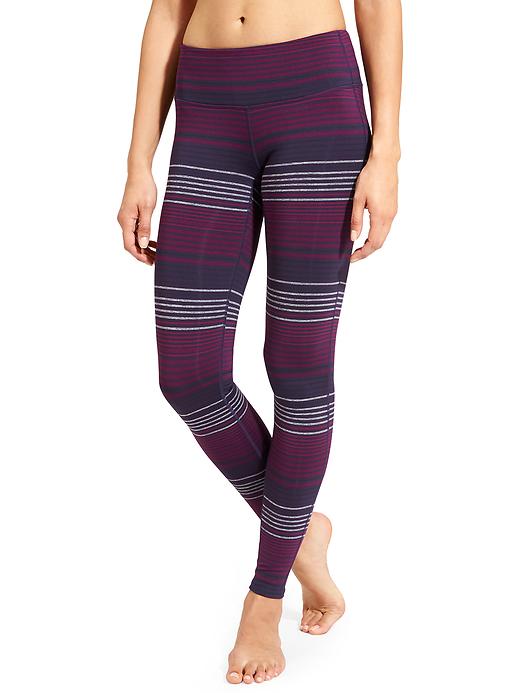 Athleta is steadily uploading more and more fall styles to their site.  The pattern on these colorblock striped chaturanga tights are really cute and remind me a little of lulu's om stripe.  Also: this fleece wrap looks like a super-cozy travel companion.
Athleta also released a new fabric called Sculptek.  It's exclusive to them and it's designed for extra compression and high performance.  It's a bit more expensive than their other styles and only comes in black so far.  I'm always interested in new fabrics, so I'm curious how it feels and functions.
Calia caught my eye this month with these gorgeous plum moto tights.  In the few try-ons I've done, I've really been impressed with Calia's quality considering their reasonable price point.  Another Calia piece that caught my eye, but in a totally different way: this draped jacket, which looks a little too identical to Alala's sophisticate jacket, even down to the shape of the pockets.
Things have been a little bit monochrome so far in the lululemon world.  Not too many fall colors have rolled out just yet, and the ones that have come out are a bit muted.  The name of the game right now seems to be lots of black and white patterns.  These are part of their jacquard campaign.  Among them: teeny tooth, shown above.  Although the black and white palette is a bit bland without color mixed in, I can't complain since I love textures and jacquards.
Side note: I also noticed that lulu's spray jacquard looks a lot like Vimmia's speckle pattern, which is also a jacquard.  And I couldn't  help but notice the Vimmia tights are on an awesome markdown right now.  More sizes here, though the markdown isn't quite as good.
Another newbie worth noting: the free to be zen bra.  I love the geometric strap design on the back of this one.
One of the few new fall colors to come out: chilled grape.  It's such a pretty magenta-plum tone, shown here on the outrun tights.
Also: lululemon now features the model images instead of the floating clothes!  Hooray!  There was a lot of scathing feedback on how awful the floating clothes looked–can't say I was a fan either–so it looks like lulu has heard our cries.
Color lovers: looking for something with a little more OOMPH than what the rest of this post has to offer?  These chasing rainbow leggings from new brand Nualime (via Bandier) are just what the color doctor ordered.