New items on today's Hong Kong upload:
Lotus camo oil slick blue wunder under pants.
The new studio racerback in animal swirl deep coal/black.
Here's an older pic of the refresh racer for comparison.  In the studio iteration, it looks like they thinned out the back racer a bit and thickened the straps just slightly.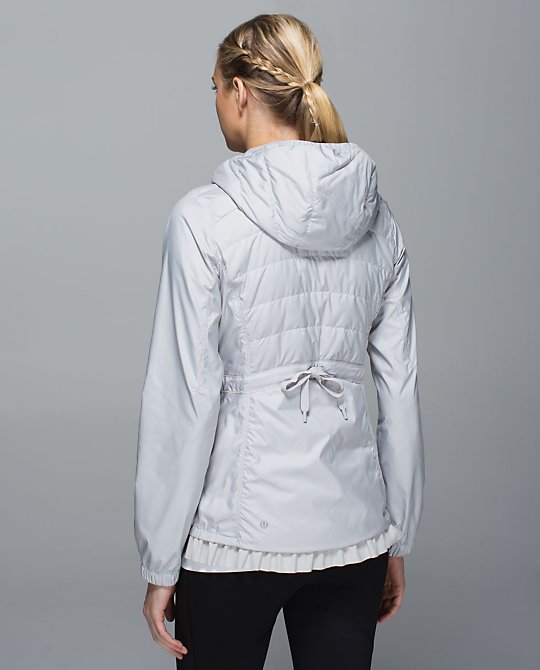 More colors of the spring fling puffy windbreaker: silver spoon and animal swirl embossed black.  These 2 are in addition to the oil slick camo that was on Britt's picks last week.
Also: it looks like there's a silver spoon wee stripe race with grace 1/2 zip under there?
The namaskar hoodie is a lot cuter in animal swirl than the atomic floral print.