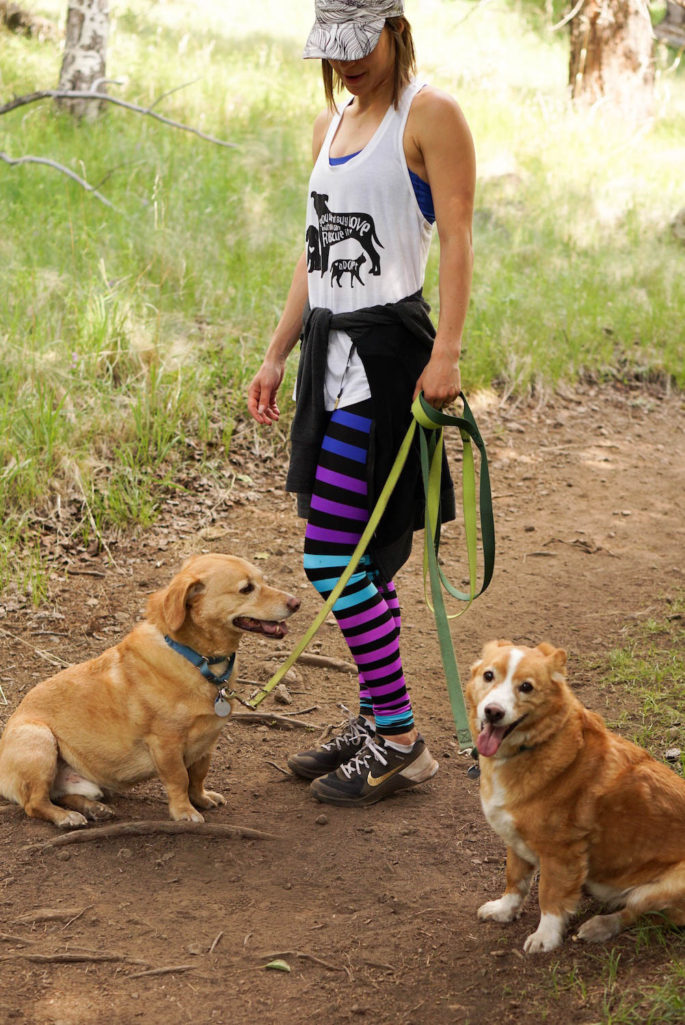 Ever since K-Deer was kind enough to send me some of their leggings a few months ago, I've been hooked. I already had a soft spot for striped pants, but K-Deer takes it up a notch. At first, I was worried such bold stripes would look too clownish, but once I wore them, there was no going back. They are so bright and fun that it's hard not to love how they look.
I wrote in a post a couple months ago that I was hoping Jamie stripe, a previously retired colorway, would be brought back to life. Well, my wish came true!!
Jamie stripe is the perfect color for my wardrobe. Besides neutrals, the colors I wear most are pink, purple, teal, and blue. In other words, the Jamie color scheme fits right in! I've really been loving K-Deer's crop version, especially for summer, but I decided to buy full length Jamies to get the full effect of the pattern. The crop length is ideal for the single-color ombre colorways like Laura, Alexis, or Ellen. Also, by opting for legging-length, I can wear these to work with a dress and ankle boots.
All the same things I've said about K-Deer's leggings are still true for Jamie. The fabric is very vibrant and doesn't "white out" since there is no white backing on the fabric. K-Deer runs tight, so if you're between sizes, you'll want to size up. I wear a size 2 in lululemon and K-Deer's XS fits me very well. Some of my other stripes have slight sheerness in a deep bend, but my pair of Jamies are opaque. Although the fabric is delicate, in 6 months of frequent wear I've yet to snag or damage any of my pairs.
Hopefully I didn't just jinx it. :)
For this photoshoot, I brought my boys along for a little cameo appearance. Plus, they got an extra-special walk out of it. Two birds with one stone! By the way, ever tried to take pictures with dogs? Let me tell you, it is not an easy task, especially with two. They have very little interest in patiently posing for photos. Still the cutest models ever.
Get Jamie stripes
Jamie stripe is still available in all sizes on K-Deer's site! As of right now, that's the only place to get this color. Bandier and Carbon38 stock a limited number of other K-Deer styles as well.
P.S. Also wearing: the Glyder yogini "rescue" tank and Alala everyday hoodie.