The lulu summer sneak peek video is here!
BUT OMG.
I had to watch this video like 4 times because I immediately started freaking out and couldn't pay attention to the clothes at all.  The video was shot in Sedona, AZ, aka just a short jaunt from my house, aka the place you see me posting pictures of on my Instagram and on this blog all the time!  I was immediately scanning the scenery looking for things I recognized, forget the clothes! (Not that there was much to see anyway!)
Basically: I'm feeling really validated about my obscure geography right now.
This action shot is a little too fast to make out much of anything.  This is basically the only color in the whole video. :\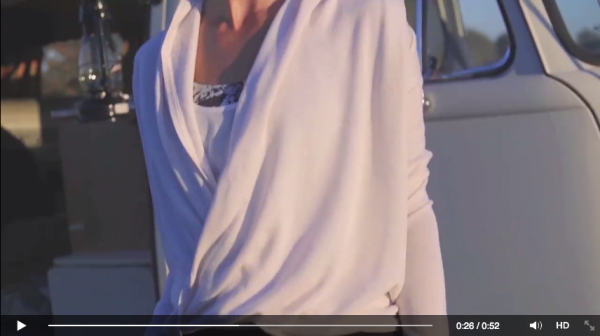 Iconic wrap coming back?  Or something very similar.  There's the edge of a new pattern on the bra underneath, but you can't see enough to make anything out.
Another of lulu's annual tennis capsules is coming.
One of the only actual sneak peek shots, a dottie dash miss misty jacket (pretty sure it's a miss misty anyway).
Varsity shorts and city skirt (city skirt also has some grey t-shirt with it).  Why did they waste a solid, clear shot on items that are already out?  I don't think that counts as a sneak peek…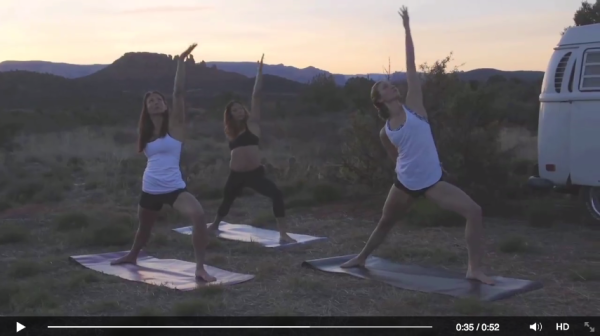 SO MUCH BLACK AND WHITE.  The men's sneak peeks didn't fare any better, color-wise.
Some black tank with the obligatory mesh insert.
Zip front bra, perhaps a swim thing?  A little bit of a print on the shorts too, it looks like heat wave but I'm not sure it's the same.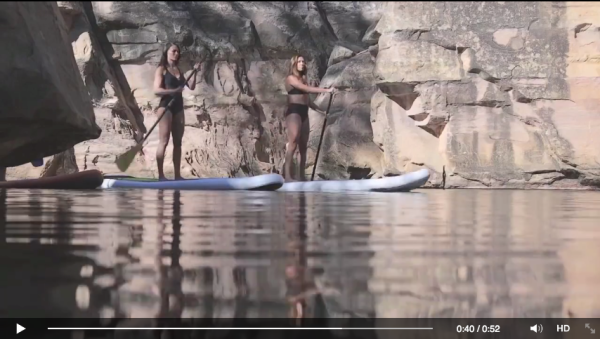 Looks like high waisted bottoms are in the works for the next swim capsule? (Side note: I think this might have been shot somewhere else.  I don't think there is stand up paddle boarding in Oak Creek, which is the only water in Sedona.)
One last shot, which you can compare with the following:
I posted this photo in December of the same place!  Notice the rocks in the far-off distance that you can match in the two photos.  This is at the end of the Fay Canyon trail in western Sedona.
All told, I'm only enthusiastic about this video because of the locale, there really is almost nothing to see, and none of it exciting to me.  It's a fun, summery video and all (although why do only the boys get to mountain bike, jump off cliffs, and be all athletic while the girls just look wistfully into the distance and do exclusively "softer" activities??), but it's not making me feel more excited about the upcoming lulu season per se.  There's so much potential with the sneak peek videos to really hype things up, but I feel like they're wasting opportunities these days by choosing bland, black and white gear and/or core items that aren't specific to the season at all.  There hasn't been a solid sneak peek video that's excited me for quite a while now.
P.S. Confession: there's a liiiiiittle part of me that wonders whether lulu got inspiration from my blog (and the pics I post because of where I live) for the choice of location with this video, especially since it's not exactly an obvious choice, nor is it particularly close to Vancouver or easy to get to in general–there are so many other great and summery national parks and beautiful places between here and there!  I would really be flattered if they did take cues from here, but I'm probably reading too much into it.