In case you haven't noticed, I try a lot of activewear around here.  First, there's the intial keep-or-return decision, where many things don't make the cut for whatever reason.  After that, as the weeks and months wear on, some clear favorites start to emerge.  These are the styles I find myself wanting to wear the most often.
Although I'm sure there will be more great things as summer wears on, these are my favorite buys so far that I think you'll love, too.
Koral mystic capris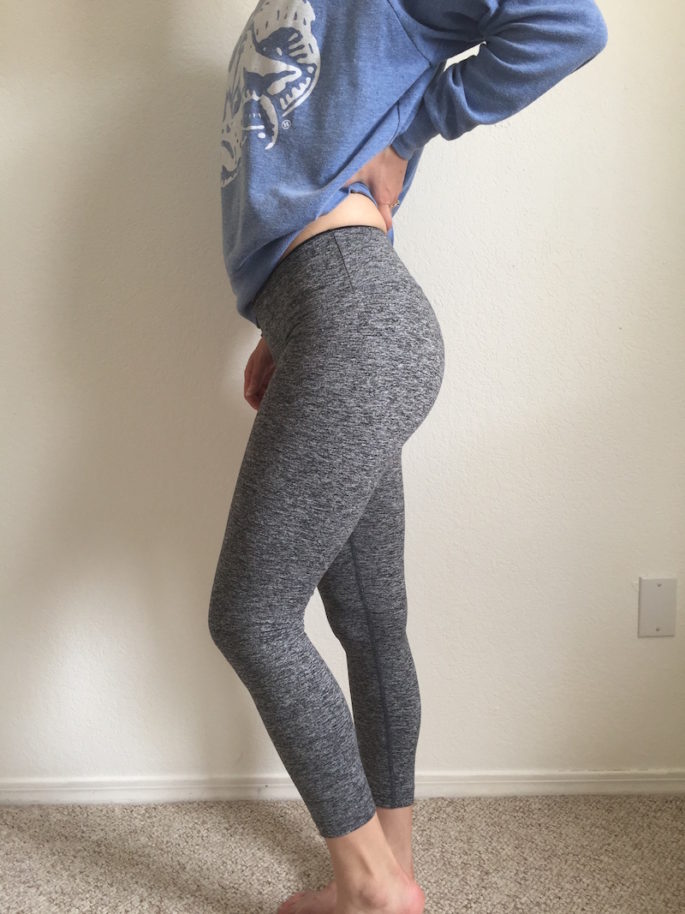 These mystic capris are a multi-tasking wardrobe workhorse.  The heather grey is the perfect option for when I want something cute but don't want to think too hard about coordinating the rest of my outfit.  They're chic but oh-so-simple.  Besides that, the fabric feels like a dream.  Although they obviously are great for working out, I'm always reaching for these on weekends when I'm puttering around the house or running errands.  Also, I noticed the price on these has been lowered by $10.  Instead of $95, they're now $85!  In my opinion, they're worth the money.
Lululemon run: stuff your bra
This sports bra is a perennial favorite of lulu fans for good reason.  It's comfortable, supportive, and cute.  And the pockets are legitimately useful!  I bought the new neon pink color and will be on the lookout for any other new colors.
Full review (last year's version) →
L'urv leggings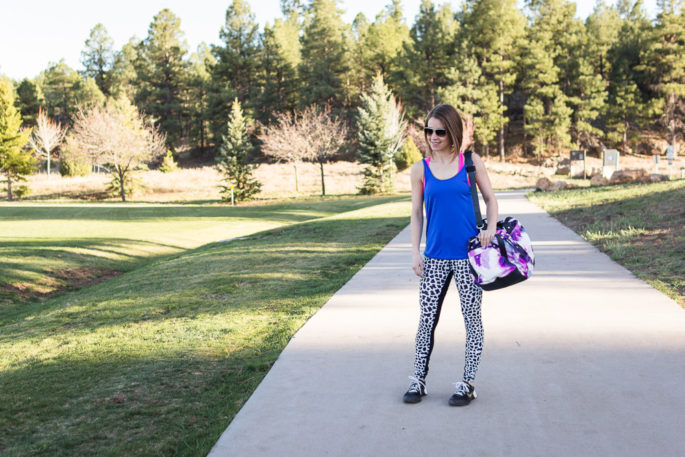 I love the look and feel of these atomic kitten leggings.  The fabric feels amazing, but is lightweight and cool.  They fit like a glove and come with flattering details like a high waist and angled seams.  I love the look of the monochrome animal print, but they've got several other new designs that I think are pretty neat, too.
These come with the caveat that this pattern (and possibly others) do white out when stretched.  Be wary of that when buying, or just stay away if that's a big issue for you.
This pic: Kylie Pond Photo
Alala everyday hoodie
I have been wearing this hoodie constantly.  Whether I'm trying to stay warm at work, heading out for a workout, or just lounging, it's a fantastic option.  Soft, comfy, cute, neutral…it checks all my boxes.
This pic: Kylie Pond Photo
Werkshop under the sea leggings
Werkshop focuses almost exclusively on printed crops and leggings, but they're very, very good at it.  I love almost every design from the latest Under the Sea collection.  So far, I've bought sharks and tentacles, but I've been thinking of picking up a pair of the angler print, too.  In short: if you haven't tried Werkshop yet, you need to.
Full review (sharks and tentacles) →
Carbon38 atom tank
The atom tank is so easy to wear.  It's a go-with-everything muscle tank that's loose and breezy for those days when you're not feeling a tight tank but want to stay cool.  Plus, at $42, it won't break your budget.
This pic: Kylie Pond Photo
Lululemon speed shorts
These are never not my favorite.  I've tried some other brands and styles of shorts but have yet to find any other shorts that fit, feel, and look as good as speeds.  They are short enough to be cute (especially for us petite folk) but long enough to provide good coverage for things like CrossFit and lifting, too.
K-Deer stripes
I'm a big fan of stripes, and K-Deer's colorful, bold rendition is hard to pass up.  Since getting my first pair earlier this year, I got hooked.  They've been releasing and re-releasing a lot of stripes lately, so it's the perfect time to snatch some up.  For summer, the capri length is ideal, though the fabric is light enough that even the leggings aren't too stifling in warm weather.  Besides my workouts, I love to wear these under dresses.  They always get compliments!
I recommend these with the caveat that they don't seem to work for everyone.  I love mine, and I think they're worth a shot, but I fully acknowledge they're not at the top of everyone's list.
This pic: Kylie Pond Photo
What's on your must-have list this season?
P.S. Don't like to pay full price?  Read my tips and tricks for getting the best deals.