A big theme of Athleta's latest product drop is dress blue and clover (navy and kelly green).  This reminds me a lot of when lulu did inkwell and green bean in 2013.
These new striped chaturanga capris in dress blue/clover in particular look a lot like green bean/inkwell slalom stripe.  If you love the stripes thing, here's another one for your stash.
Speaking of stripes, sort of, they also put out floral flow, a sort of stripey abstract print.  There's also a black and white version.
Athleta also jumped on the mesh bandwagon with their new crux capris.  The styling on these is very reminiscent of mesh details we've been seeing all over the place these past few months.
And of course, cobalt has been going strong for a few months this fall.  These sonar capris in sapphire are gorgeous.
Coral-ish colors seem to be emerging as a trend moving into spring.  The top is new color coralade in a mesh version of their chi tank.  The chain be free knickers look a bit like the styling on lulu's run crops, like the run for your life crops.  The print, though, looks distinctly Athleta to me.
See the rest of Athleta's latest here.
---
New on Carbon38, Onzie stepped up their print game again with these outrageous Alice in Wonderland leggings.  I love the color palette used here and, not gonna lie, I would probably wear them.
Also, I just have to say, I'm mildly obsessed with this Athena long sleeve from Michi.  I love the asymmetrical look of one dolman sleeve, and sleek, fitted mesh on the other side.  Be still my heart.
---
Lastly, Splits59's end-of-season sale starts today!  With prices up to 65% off, there are some seriously good prices.  The selection is similar to their Black Friday sale, but the prices are even lower.  All sales are final.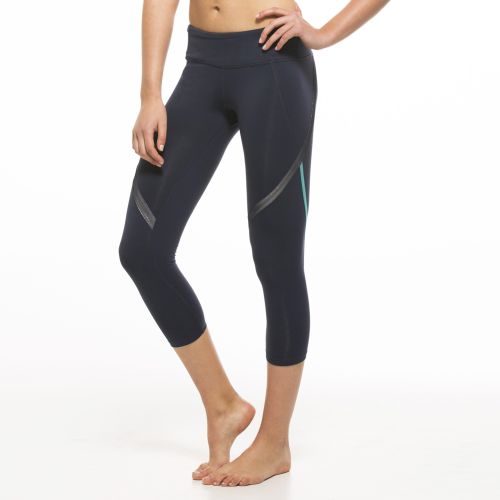 Nova trailblazers in navy and hype are $48.  I already have hype, but navy is tempting me.
This devon tank in mercury is $30.  I love these tanks for hot summer workouts.
The camille support singlette is down to $26.
And their ginger tights in mimicry are down to $42.