New stuff spotted on the Australia/New Zealand upload this morning:
New mesh with me crops with mesh inserts/colorblocking at the lower leg.  Top print is chevron shuffle fatigue green, the bottom is black/fatigue/plum peach, and there's also a solid black..  The styling on these reminds me of Nike's strut crops and Alo Yoga's glow capri.  The middle pic makes it look like these were cut from a similar pattern as the inspire crops, just with the bottom styling changed up.
New ombre wave navy/white print.  There were hints of this last week.  This is the water bound singlet.
Flash light might be making a comeback?  This is the 50 rep bra.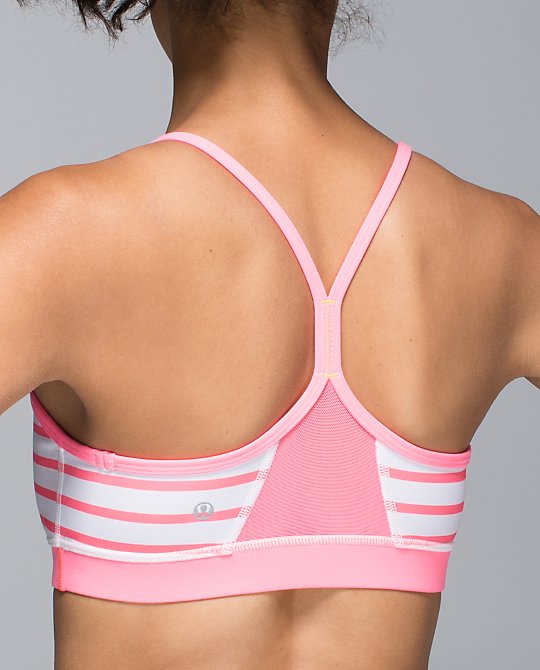 Flash light also showed up in the yachtie stripe pattern on the flow y bra.
New seek the heat shorts in subtle serpent silver spoon and paradise grid very green multi.
Also:
Lululemon Indooroopilly  posted these pics that look like a preview of Australia's shanti surf capsule.  Paradise grid is involved, plus a new pink/purple (pink/blue?) print that looks a bit like space dye.