I almost missed Australia's upload today because the first three lines of products were the same as last week.  Just a few new items down under:
New just breathe tank with a delicate design and a few mesh accents.  This is a luon tank.
Just breathe long sleeve.  This one is rulu light.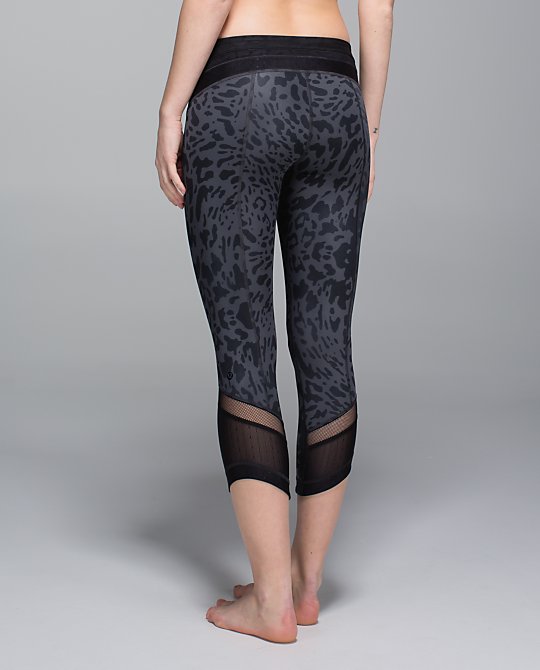 Just breathe crops that look strikingly similar to the new motivate crops, which also look strikingly similar to the sashiko WUC.  Pattern recycling, it seems, although they all have different styling, fabric, and purposes.  These are luxtreme.
The just breathe pants have, not surprisingly,mesh details, since that is The Thing to do with active bottoms right now.  These are also luxtreme.  The just breathe collection is also some of the first I've seen lulu use the more "open-knit" mesh (for lack of a better word), as you can see in those smaller diagonal panels.
New alberta lake bonded bra.  This is a long line bra with adjustable straps and a cute criss-cross back panel.  I don't like the front much but the back is nice.  Contrary to what the front may look like, there's no wire, and this is the normal numerical sizing (not band/cup).  It's luxtreme.
Lastly, atomic red atomic floral rolldown wunder under crops.  I think these may be in some North American stores, but not totally sure.