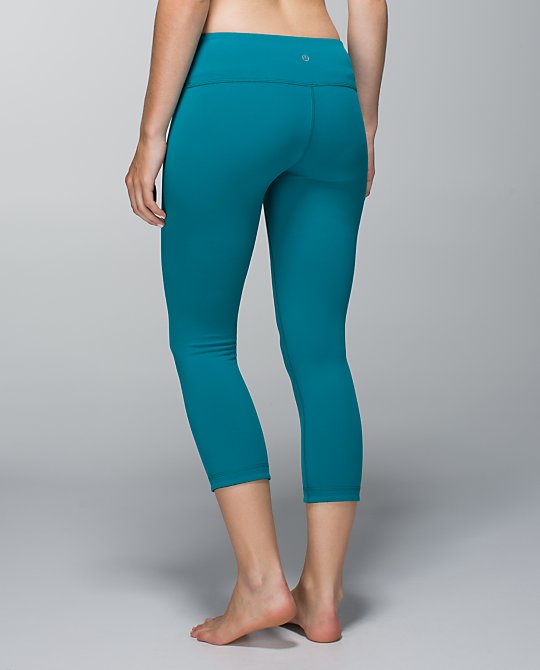 Real teal wunder under crops! (The reversible flavor, other side is black.) Ermahgerd!  Too bad I already have multiple crops in this color family.
You know why it's alaso too bad?  These were only uploaded to Aus in 4-10, and usually Australia gets MORE sizes than North America, not less, soooo I'm pretty sure 2s and 12s got ripped.  NO LOVE LULU.  NO LOVE.
Real teal in the flow crops.  These are darker than the blue tropics.
New om and roam pullover.  French terry, available in white and speckled black in sizes 4-12.  Looks like it runs huge and is kind of shapeless–another stab at the boyfriend look or whatever I guess.  No thanks.
Miss misty pullover in another color: inky floral black/ghost.
Inky floral black/ghost tracker shorts.
Edited to add: biggy dot tracker shorts were also uploaded.  Missed these the first time around.
The ebb to street bra made a reappearance in bumble berry and fuel green.
Toothpaste ebb to street tank.

And toothpaste 105F singlet.  This one looks even lighter in color than the heathered aquamarine 105F, which was pretty light.


Plush petal wunder under pants.  They look like the denim construction up close.