New black/ghost inky floral speed shorts.  They are 2-way stretch and this print is also on tracker shorts.  I like these but I'm not sure these will be a must since I already have regular inky and I prefer 4-way anyway.  Black/white speeds are plentiful and I'm not sure these are my favorite out of the possibilities.
New bumble berry/toothpaste yama check speed shorts  These look suspiciously like last winter's raspberry gros gingham speeds.  Snore.  Also 2-way stretch and the print comes on run times shorts as well.
No limits tank in heathered slate/toothpaste: despite the confirmation of these being discontinued, we're still seeing these new colors sneak into foreign uploads.  We still haven't seen the bumble berry NLT in North America from a few weeks ago, so I'm beginning to doubt whether these last few NLTs won't get to us at all.
New toothpaste runner up tee.
Real teal weightless crew.
Bumble berry inspire crops with hyperstripe trim.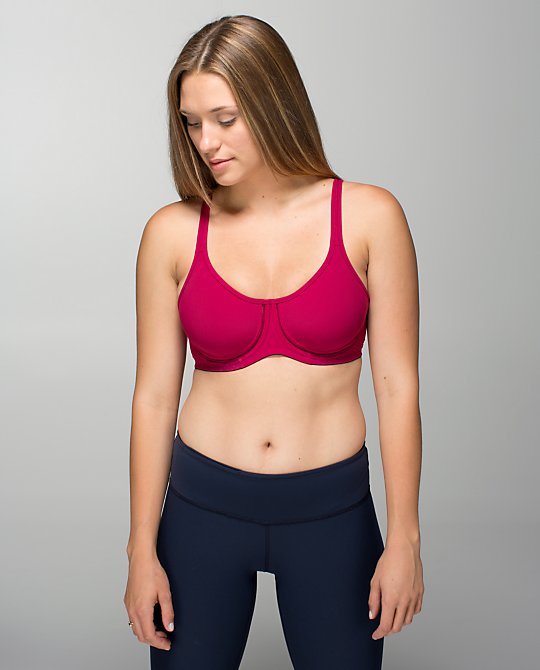 New wired sports bra called "wired for bounce bra" (alternate text says "boob wired bra" so I wouldn't be surprised if that's the US name).  It's sized by band/cup size.
New heathered slate energy bra with toothpaste straps–this is cute, although I have to wonder about matching those straps to things.  Also, there is a distinct possibility I just like it because of this pic: