The Australian upload was late this week.  Here's what (finally) went up:
Club jacket in new pebble print parfait pink alberta lake as well as atomic flower atomic red.  There's also white.
Closeup of pebble print.
The upload was tennis-themed and included this hot hitter dress in inkwell/pebble print as well as atomic red/prism petal.
New mesh with me tank is reasonable in most colors (inkwell, black, white), but the prism petal/atomic red is just bizarre-looking.
Hotty hot shorts in prism petal and animal swirl deep coal.
The hotty hot apron skirt is back too in prism petal.

More atomic red: track tee and space dye long sleeve swiftly.  This looks completely different from the space dye atomic red swiftly SS.
Gym to win duffel is back in atomic floral.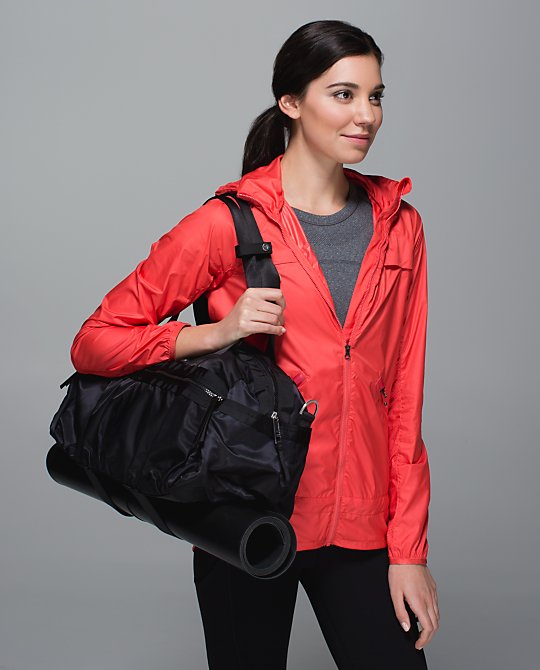 The photos of the black gym to win duffel show an atomic red jacket that's presumably coming soon.