UK upload is up!  Since it's the first upload of the month, there's been a ton of new stuff today.  I seriously doubt everything from this post and the Asia Pacific upload earlier today will be in North America tonight.
Before you get your hopes up: pigment wave isn't actually pigment blue.  This looks nice on this all sport support tank (again: when is this coming to North America anyway?).  In this side view, you can see some more piny tones.
Yet another all sport support tank popped up in black cherry/star crushed black cherry.  I might like to try one of these on.
As far as onesies go, the new heat the street onesie could actually be kinda cute.  Surprisingly, this is bordeaux drama, not black cherry.
The new retreat yogi crops looked like they could be a cute semi-slouchy crop, but…
The front KILLED IT.  Oh well.
Speaking of the retreat line: here's the retreat tee, made of seriously light luon, and the retreat crops, made of luxtreme.  It looks like the retreat capsule will be pretty large, considering how many items I've seen with that name so far.  Also, lulu seems to be riffing on similar themes for most of its crops lately.  Unlike most crops, though, the retreat crops have a little drawstring tie on the outside of the front.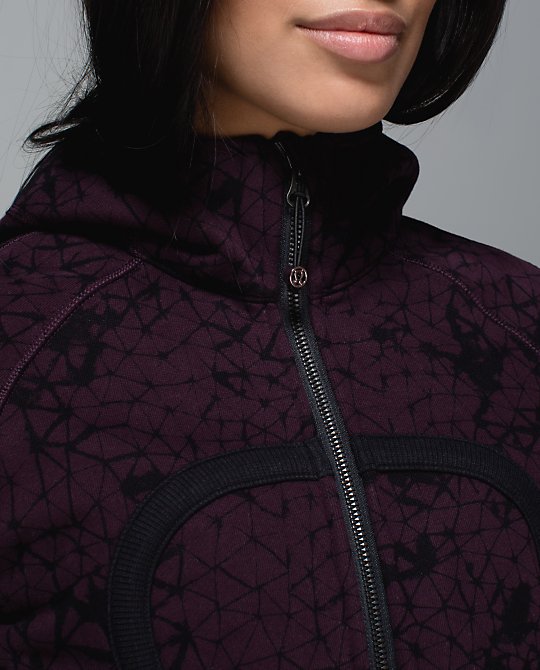 Star crushed black cherry scuba hoodie.  I love star crushed black cherry!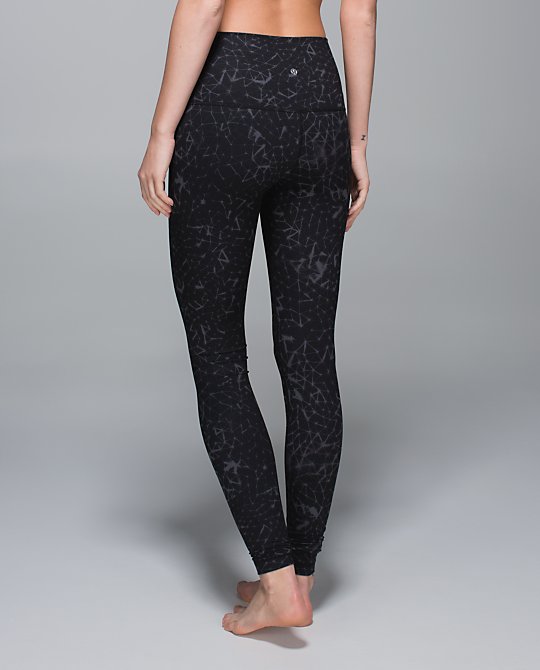 More star crushed, this time coal black: rolldown wunder under pants (luon) and speed tights.
Moody mirage bark berry wunder under crops.  These are regular rise, unlike the white moody mirage WUC.
More colors from last spring making a comeback: earl grey cotton rolldown wunder under pants.
New speed shorts!  This is the new nimbus puff print seen on the all sport support tank in HK earlier.  The official color name includes "white silver spoon", so it isn't quite a true white.  I love the contrast trim.  Even though these would be total stain magnets, I love neutrals and I love the contrast of black/white, so I may cave and buy these.  Also, the pics look like they might be 2-way?  That would be the first pair of 2-way speeds in a while.
Pace rival skirt in an interesting colorblock pattern with black, black cherry, and star crushed.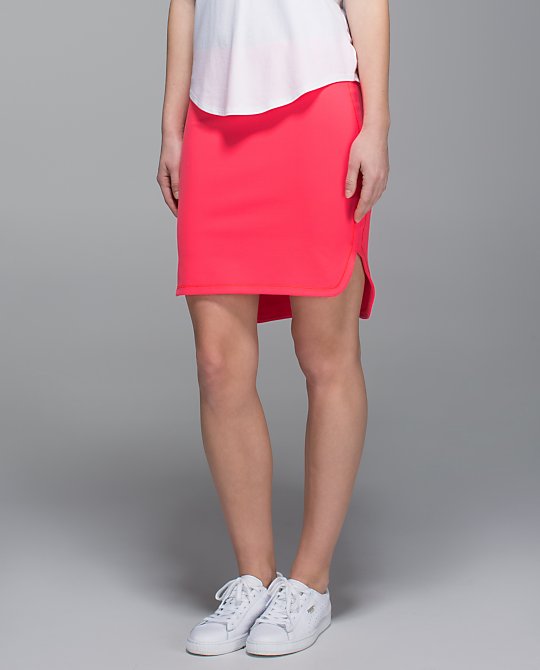 The city skirt is back in electric coral (shown), earl grey, and black.
Lastly, the new run all day backpack would not only be useful for long runs (aptly named, eh?), but also looks like it would make a great pack for day hikes.