It's another week of big activewear drops!  Strap yourselves in.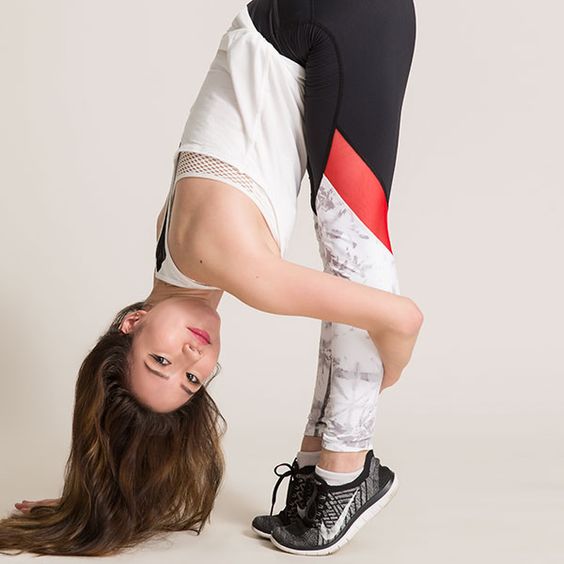 Alala rolled out Alala Carte this week, aka custom captain ankle tights.  You can choose from quite a few colors for the upper panel, bottom panel, and mesh insert.  Plus, you can add a 3-letter customization (your initials or otherwise) to the bottom, too.  What NikeID did for shoes Alala Carte does for leggings.  As far as I'm aware, this project is the first of its kind in the luxury activewear space, and I think it's pretty cool.  Hoping they add in custom captain crops next…
And btw, more Alala Carte will be on the blog soon, winky winky.
Lululemon served up a heaping dose of, er, nudity this week.  Their infamous align pant has been slightly revamped, plus they debuted a new align crop.  True to their controversial form, lulu took the "naked sensation" campaign literally by posting carefully posed, literally nude photos on their home page and social media.
Speaking of nudity (kind of), these new time to shine tights have one of the most scandalously high mesh accents I've ever seen.  Bending over could lead to a whole new kind of sheerness.  They've got side pockets, though.
The pure practice pants also rolled out this week with cute leg detail and quite a few lovely colors.  They're already selling like hot cakes.
Also: this swiftly long sleeve in jungle is gorgeous for jewel-tone lovers.
Carbon38 just launched their second collection of their in-house label.  Their bold, edgy style stays the same, but this season they've let some color creep in instead of the neutral palette of last season.  Also, unlike the polonium leggings last season, the new season's leggings are a compression fit.  Check the blog next week for fit and performance details on the new collection!
Glyder dropped a new capsule, dubbed the Soul Shine Collection.  Glyder's bottoms in particular are an economical option compared to other high-end brands, but are nicer than what you'd find at Target or Old Navy.  The collection features a new black and white stripe pattern, a light grey space dye (mystic space dye), and a light purplish-pink (heathered electric berry).  It's a really cute new collection, and you can see it all here.
Saks is running a 30% off friends and family sale right now, and it includes some activewear deals.  Get reduced prices on quite a few high-end brands, including Koral, Heroine Sport, Varley, and Vimmia.  I've got my eye on the Vimmia vigor capris for just 80 bucks.  I bought a pair in black from Bandier and they are fantastic, but my pair is flawed so I need to return them.  Figured I might as well get the navy pair instead considering the killer price!  Also scoping out the Koral mystic crops, which I hear are amazingly soft.  The sale ends 4/25.
P.S. Athleta's new line for girls is launching imminently.  Watch this space.