This week for international lululemon, there's a few items coming that are really exciting, both to me and probably to lots of you.  Ace spot and dottie dash are coming in a big way, including grain and a new tranquil blue variation.  There's also a pretty new color, peacock blue, and more bali breeze this month.  Far be it from me to complain about the many shades of aqua currently circulating. :)
From Australia, these new special edition laser cut rolldown wunder under crops in silver spoon wee are from space (what a mouthful) are already a hit!  They're very pretty.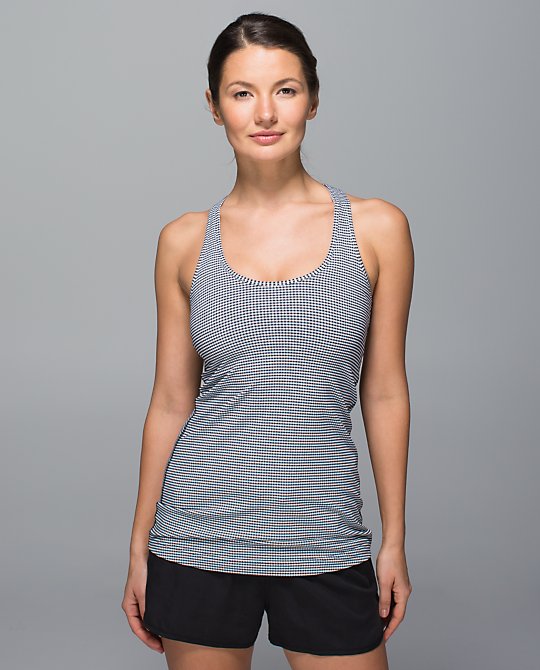 Lots of new cool racerbacks!  I am swooning over bali breeze–it was released last spring, and I regret having skipped out on it the first time around.  Such a beautiful color!  We've also got heathered naval blue (which looks awfully purple here), gingham, and ace spot grain on the docket.
I absolutely love this new peacock blue/tranquil blue stuff your bra.  Will be buying this one for sure.
New pleat to street skirts in watermark slate and tranquil blue.
New hotty hot shorts in alarming and dottie dash grain.  The alarming hotty hots might be a nice stand-in for those dying for red speed shorts.
Stripe play high times pants.  There's also regular rise wunder under pants in stripe play.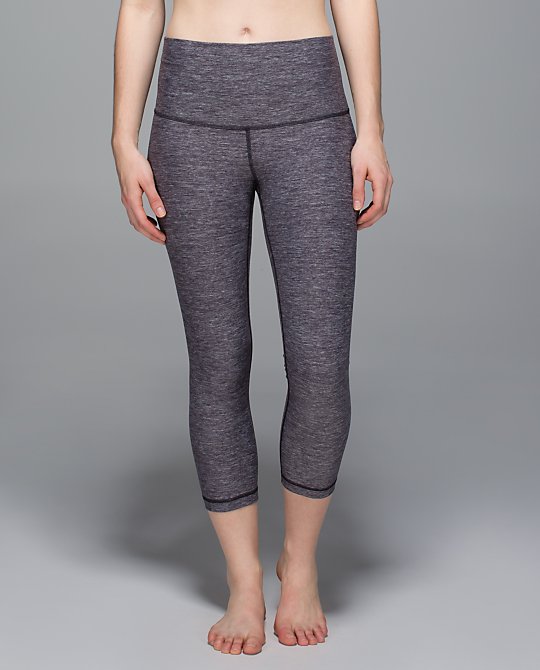 Heathered naval blue rolldown wunder under crops.  Heathered naval blue doesn't look like non-heathered naval blue at all to me in these pics.
Dottie dash grain pace rival skirt.
Ace spot tranquil blue and dottie dash grain tracker shorts.
Ace spot tranquil blue speed shorts with block-it pocket.  Another pair of speeds I can pass on, thankfully.
Ace spot grain pace rival crops.
Ace spot grain cool to street edition high times pants.  In the side view of these, they don't appear to have the mesh that the other cool to street high times do, just a ribbon accent at the leg.
And completing the barrage of ace spot and dottie dash, these top speed crops actually incorporate both, with a dottie dash panel on the front and ace spot in the back. (Edit to add: inspire tights, too!)