Uploads for Europe and Asia Pacific are live:
New fatigue chevron shuffle wunder under crops.  These are luxtreme.
Rugby stripe lullaby swiftly long sleeve.  Not sure why lullaby is suddenly making a re-appearance.
The atomic red atomic floral tracker shorts from the video the other day showed up.
The easy breath bra is back.  So far, this print–speckle dot parfait pink–has only appeared on a random pair of speed shorts.  Maybe more will start showing up?
New time warp short sleeve made out of "seamless warp knit fabric".  This piece is sized S/M/L for whatever reason, and also comes in white.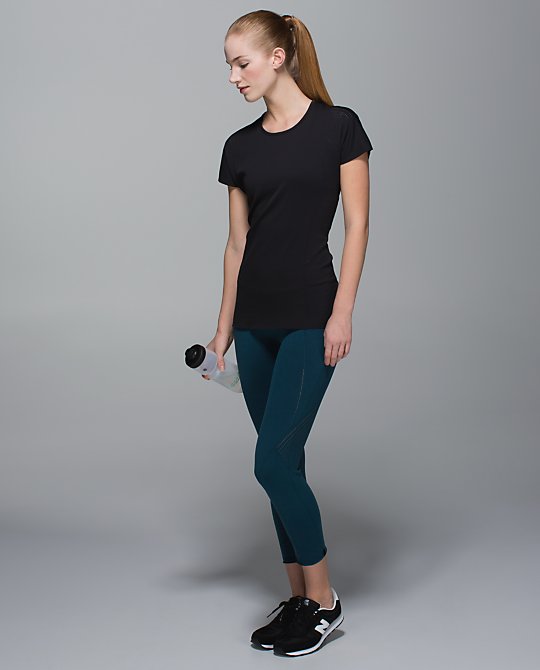 The pics have a preview of some alberta lake run crops.  If you look closely, you can see they have similar laser cut motifs as the top.
Also, these animal swirl forward fold trousers?  That's a lotta look.