Not a whole lot of notable newbies overseas that we haven't already seen in North American lululemon product drops, so this will be quick: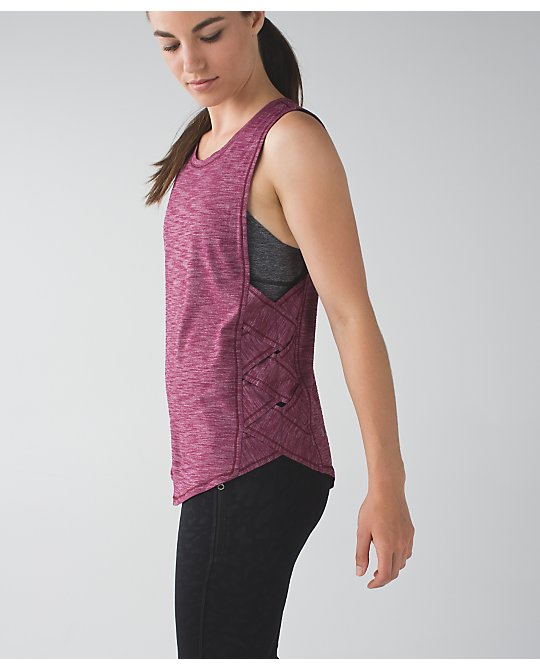 New colors in the var-city muscle tank: dashing purple and peacock/tranquil blue.
Australia also got peacock blue and dashing purple run for days long sleeves.
The open sides on these superb pants are really bizarre.
If you like the dance edition rolldown wunder under pants (*coughcrops*) that uploaded earlier tonight, there are 2 more out there: pretty plume and ace spot/dottie dash grain.
As a slight aside, I really like the look of this week's Aussie upload.  Except for the stray stuff your bra, every picture is really nicely cohesive here.  It also works really well since the southern hemisphere is closing out winter and heading into spring, so it looks very seasonally appropriate.  Kudos to the Aussie team.