The banners were updated online last night to reflect the new summer season, and several of them have not-yet-released products.  Plus, new stuff in Australia.
Lots of people have been getting excited for this bag.  I'm withholding my excitement til I see more pics. :) Colors looks like blue tropics, barely pink, and perhaps cadet blue or a new purple.
Another new tote.  This one's thoroughly plain, and looks like summer beach totes everywhere.  Just happens to have a lulu logo.
New bra–looks like the old 50 rep bra.  This one is well-loved so it would be smart for them to revive it.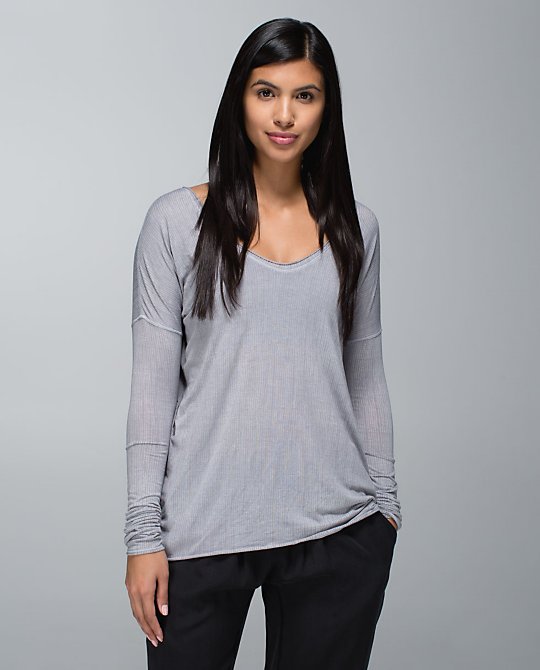 The long sleeve, loose-fitting tee from the sneak peek video (and the banner above) turns out to be the flip your dog long sleeve, just in a burnout fabric.  That explains why I thought the water bottle pic last night looked like the video… This is called burlap texture burnout silver spoon.  It also comes in black (also burlap burnout).  This photo is from the Australian upload.
The pants pictured with the ultra violet cool racerback last night are the after asana pants, uploaded to Australia.
Australia is getting winter gear in the same color palette as our summer.  Pictured here are the base runner pants, and turn around vest and jacket.
Australia also got the flow to om bag in earl grey–presumably this will come to North America too.
From a product notification, this is the muscle tank in pigment blue.  So, so far we've had the coastal tank and the muscle tank… Maybe this is a good sign that pigment is creeping its way to North America, but I'm not holding my breath.