I get the feeling the swim gear this week is going to be like the wamo camo gear a couple weeks ago–tons and tons of pics, especially since there really isn't much else that's new (at least based on upload).
Also, since I've really been on a soapbox about names lately, I just want to say that I think "shanti surf" is really a pretty lame name for a swim line. (I can accept water bound as reasonable.  That said I almost accidentally typed "water board" earlier, which is a very different thing.)
Flowabunga multi up close and personal (shanti surf shorts). [Lululemon Halsted]
The shanti surf triangle top and bikini bottom. [Lululemon Boca Town Center]
Shanti surf shorts in blue tropics and flowabunga multi rash guard.
I find it ironic that this pic is from a store in Phoenix, AZ.  As a fellow Arizonian: um yeah, you go ahead and pray for surf.  Let me know how that goes for you…
[Lululemon Biltmore]
Flowabunga multi rash guard and blue tropics shanti surf shorts. [Lululemon Shops at La Cantera]
Aquamarine water bound singlet, crops, and blue tropics bra. [Lululemon Boulder]
A bunch of misc shanti surf swim photos. [Lululemon Hill Center]
Aquamarine water bound singlet and NO PANTSSS. [Lululemon Hill Center]
The black/small steep stripe/pretty palm shanti surf rash guard. [Lululemon Garden City Center]
Flowabunga multi triangle top and shorts and a little peek of the black rash guard. [Lululemon Brentwood]
A little array of a bunch of the swim pieces. [Lululemon South Miami]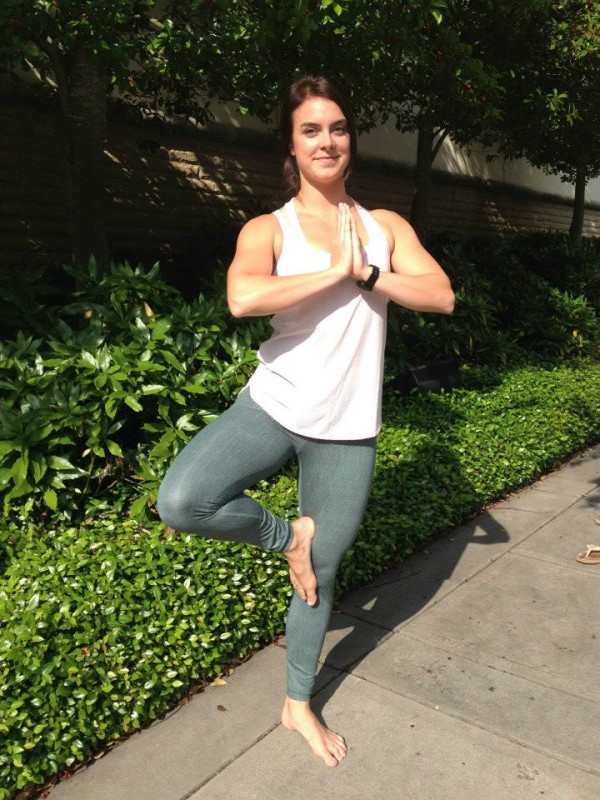 Heeeeey look, it's a picture of something other than the swim line!
This is the barely pink/bleached coral 105F singlet that was uploaded tonight, along with the earl grey burlap wunder under pants.  I like that they're bringing back the contrast trim on the singlets, but I still am not diggin' the scalloping on the trim. [Lululemon Southpark]