The UK upload got quite a few goodies this week.  Lots of jeweled magenta!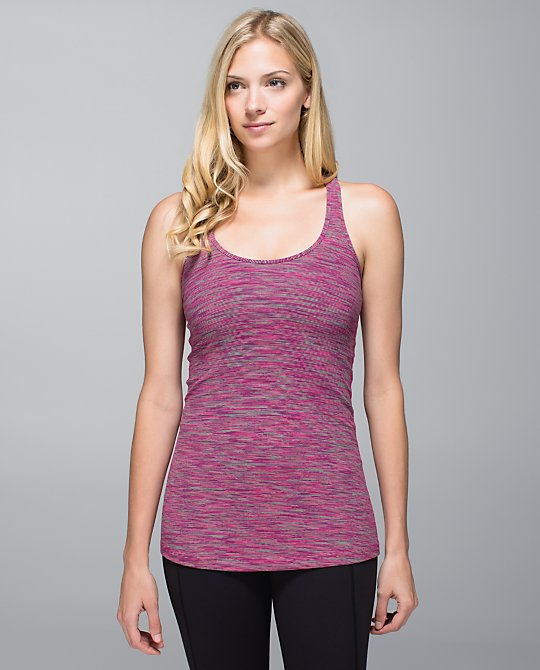 New wee are from space jeweled magenta cool racerback.
Jeweled magenta in the flow crops.  I still want to see what solid jeweled magenta looks like in luon or luxtreme.
Details of the colors in the wee are from space jeweled magenta in the fly away tamer and bang buster headbands.  The bang buster reverses to steep stripe, as you can kind of see in this pic.
The Hong Kong website got this heathered jeweled magenta 105F singlet.
New no limits tank colorway: ambient grey/cayman stripe.  Blah.
There's also this new cardigan, called the after class cardigan.  It's a "knit" fabric.