Britt's picks is up early again because of the new year holidays.  Some potentially intriguing stuff coming our way:
Reflective gear is coming again.  New reflective speed tights are already around, and now the let's get visible hoodie and vest are coming our way too.  The vest looks like pretty purple, and the hoodie looks like it might be inkwell, *maybe* alberta lake.
New runaway jacket in a new print.  It kind of looks like a cross between the new pebble print and rocky road.  It has reflectivity plus the glyde fabric, which will make a nice jacket to transition into rainy, dark spring runs.
A late addition to the fluffed up lineup: this vest looks like split pea.
The stash it crops are already in Australia but will be coming to North America.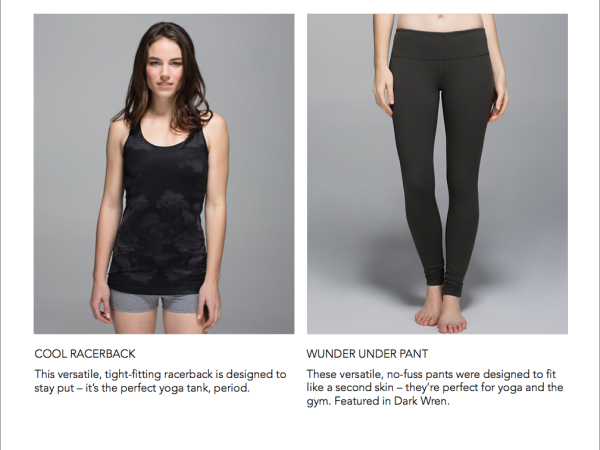 I swear I've seen the dream rose deep coal CRB before, but can't recall where.  Pretty, but it will probably be that polyester blend that gets white when stretched.
Wunder under pants are coming in dark wren, an older color that's making a comeback.  There was a rain jacket a few weeks ago in the UK that came in wren.  This is a little too earthy for my color palette, but a nice change of pace.
Run times shorts coming in pebble print might mean speeds and/or trackers will show up in that print as well.
The in a flash bra is coming in animal swirl deep coal.  Animal swirl is shaping up to be a big print these few weeks.
The essence tank is new, kind of like a high-necked alternative to the 105F singlet.  Looks like caspian blue.
Lastly, high times pants in a new color, dark cherry.  This color is very pretty.  I can think of quite a few things that would be amazing in this color–stress less hoodie, anytime dress, scuba, CRB… Oh myyyyy.