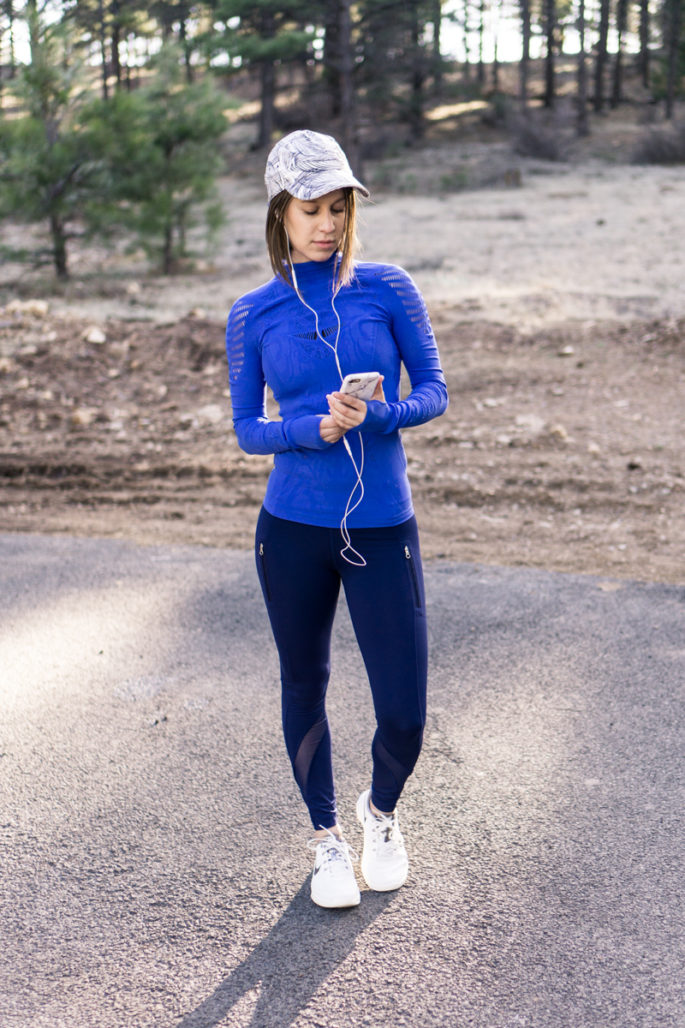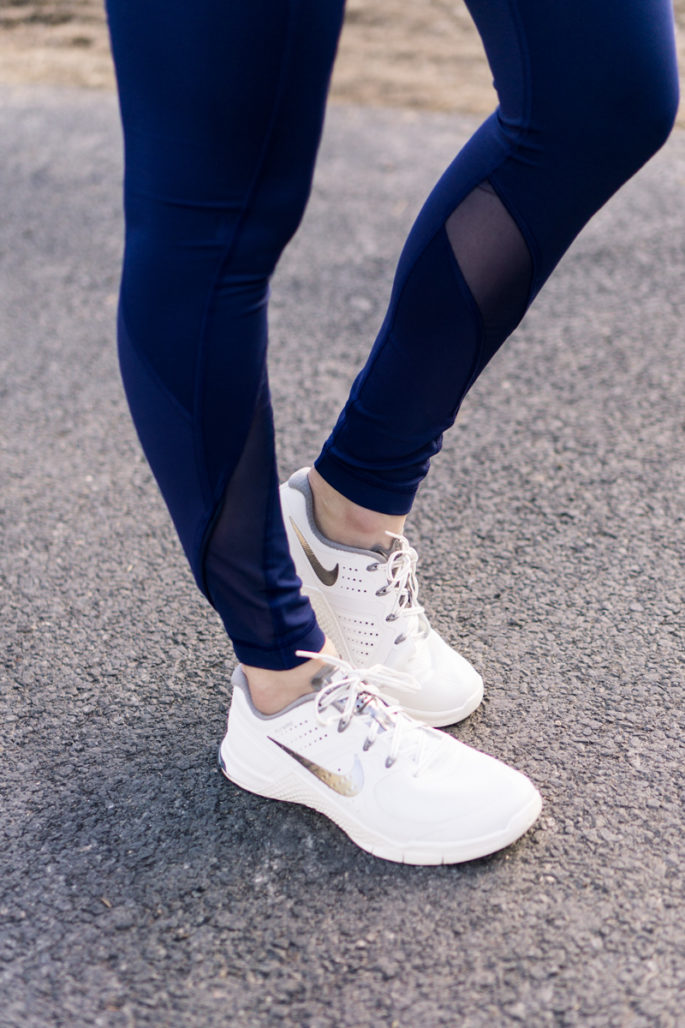 There's very little activewear out there that's marketed as "petite", but that doesn't mean there aren't lots of good options.
If you ask me, 7/8 length bottoms are the BEST length.  It's usually a spot-on full length for shorties, and the long, slightly cropped look is great for taller women, too.
With my 5'3″ height, lululemon's inspire tights are one of my favorite pairs.  Since they're already the right length, I don't have to sacrifice any of the design details at the bottom to the hemming gods.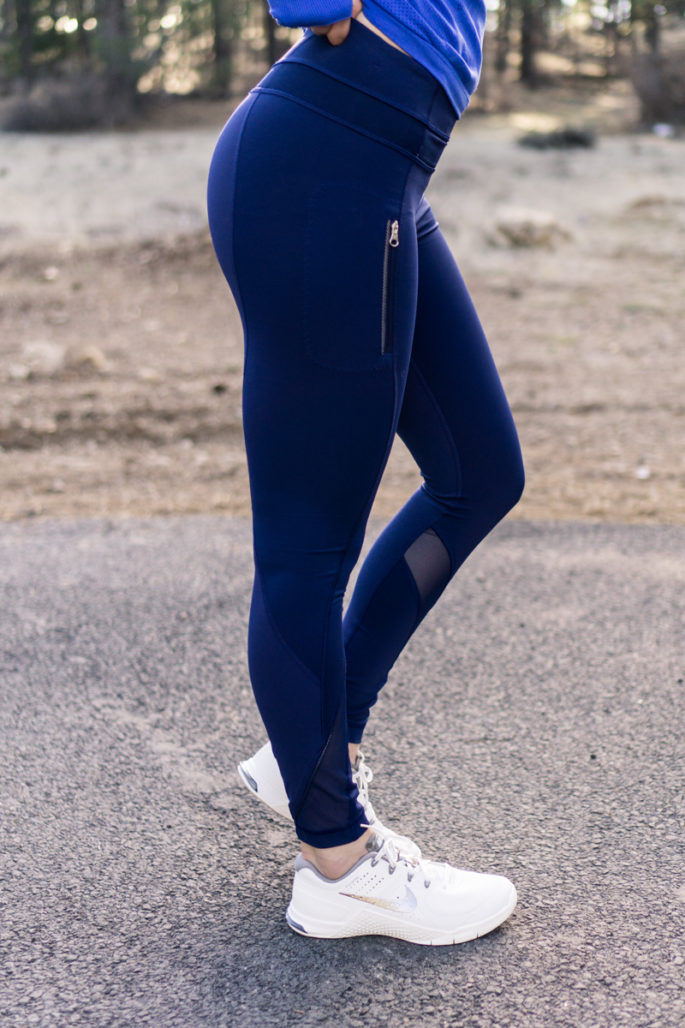 Besides being ideal for my height, here's a couple more reasons the inspires earn a spot as one of my favorite up-for-almost-anything tights.  The luxtreme fabric the tights are made of is my favorite lululemon fabric.  It has just the right amount of compression while also offering plenty of stretch.  The slick, cool finish is comfortable in high sweat, hot workouts since it isn't too heavy.  Not to mention, the slick finish repels lint and dog hair, and it's highly resistant to pilling as well.  Besides workouts, it's also one of my favorite fabrics for hiking.  The inspires aren't fabulous for yoga due to the zippers, but if you're looking for a high-performance tight, they've got you covered for just about everything else.
Besides the fabric, I love the look of the inspire tights.  The seams are super flattering and feminine.  They're pretty much guaranteed to make the rear view look a little bit better whether your figure is straight or curvy.  The zip pockets are handy for securing keys, cards, and phones (my iPhone is a tight fit but you can get the whole thing in there).  And for little snacks on hikes! :)
This outfit is proof that monochrome isn't just for black!  I'm loving the sophisticated look of tone-on-tone looks right now, and all blue is at the top of my list.  I'm kind of obsessed with this Zohra top by Sweaty Betty right now.  It looks gorgeous with navy tones and the laser cut details are just to die for.  The shorter length means this one is a petite-friendly option, too.  I reviewed it here for more details.
Outfit details
Sweaty Betty zohra seamless long sleeve – get 10% off your first order with email signup
Lululemon inspire tights – hero blue
Nike metcon 2 – summit white – on sale!! also here and here
Lululemon race to win run hat – sketchy palms
Extra: Marble iPhone case