Before we get to the goodies: did you participate in this year's CrossFit Open?  I did!  Blogger Sam Swift compiled all the 2014 open scores into graphical form–the visual representation of score distribution is fascinating!  I really enjoyed it, you can check it out here.
…And now back to your regularly scheduled lulu:
Hot spell bra with the blue tropics in the flows and a little shoulder mobility. :) [Lululemon Princeton]
Groovy stripe dune free to be, heathered light grey 105F singlet, dance studio jacket in earl grey, and some sleeve ink. [Lululemon Crescent Court]
Rolldown heathered grey cotton wunder under crops, earl grey/deep shore to class jacket, blue tropics wee are from space flow y bra, and human child. [Lululemon Santa Monica Blvd]
Remarkably similar combo as above, but this time with a peace of mind tank and black flow y bra. [Lululemon Kingston]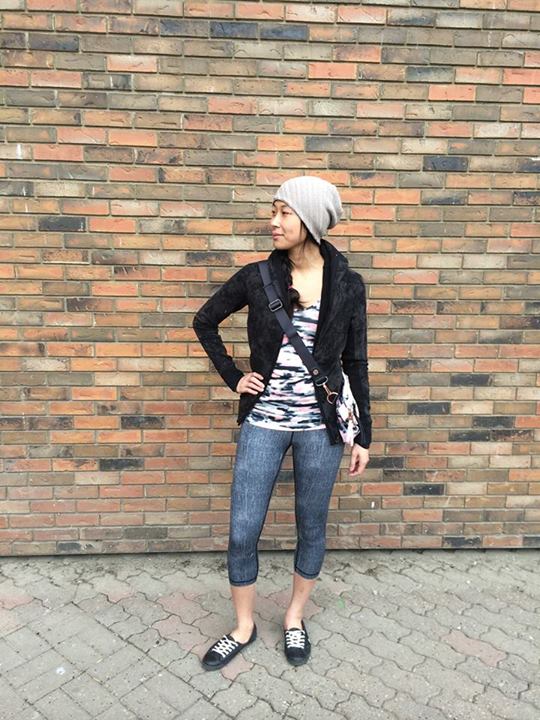 Burlap textured wunder under crops with wamo camo cool racerback and go lightly bag, plus sea bed black to class jacket.
Post power crops in cadet blue with the salutation to savasana tee.  Blech. [Lululemon Oakridge]
The post power crops strike again with plain CRB and bleached coral/barely pink savasana. [Lululemon Legacy Place]