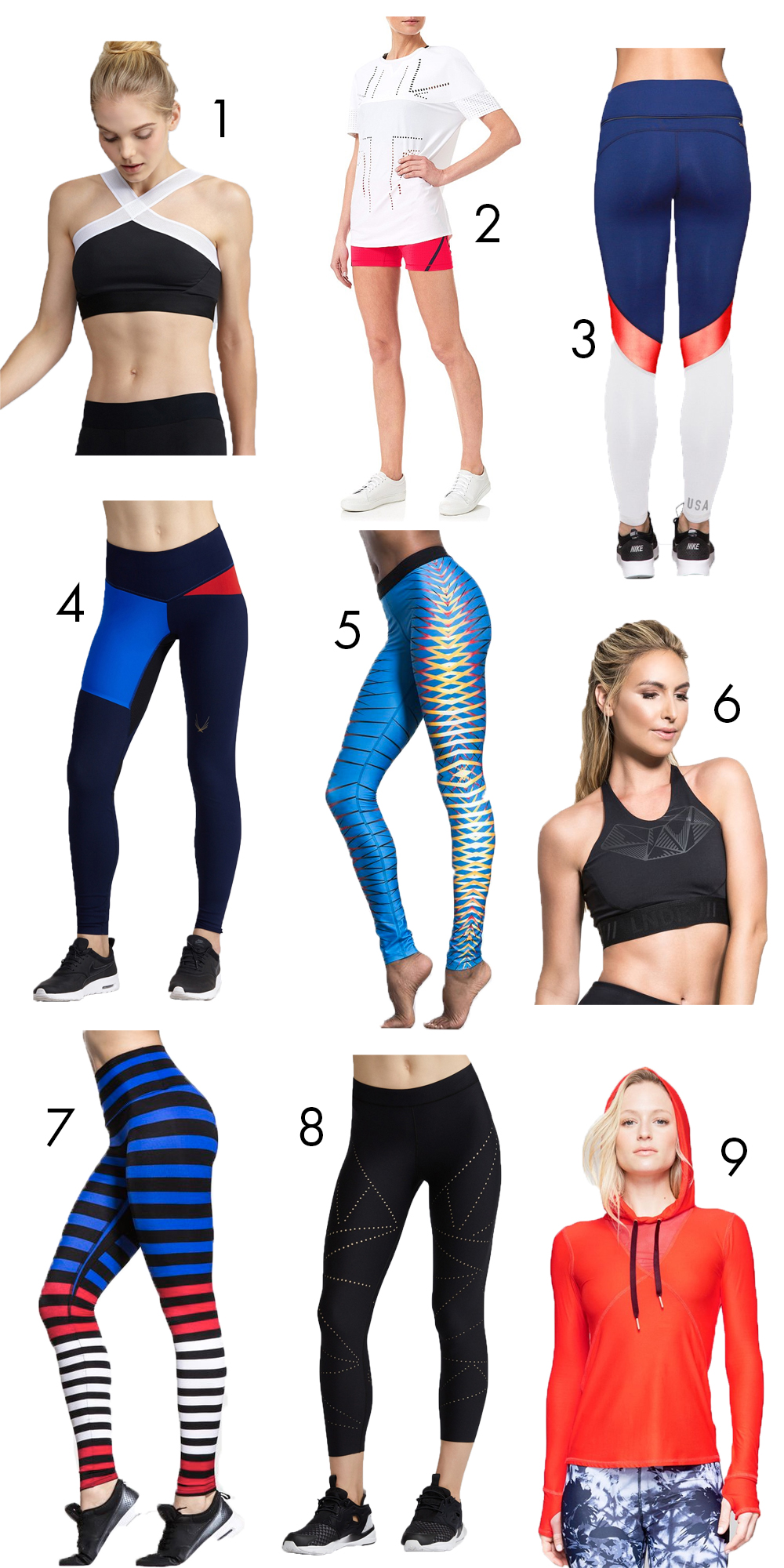 As of tonight, the Olympics are officially here!!
I LOVE the Olympics, especially the Summer Games.
My first memory of the Olympics is when I was a young girl watching the Magnificent Seven win the gold in team gymnastics.  In the 20 years(!!) since then, gymnastics has always been my absolute favorite event.  It's my sister's favorite too, and is something we've always enjoyed together, both on TV and for several years at an actual gym.  She's flying out from Virginia to visit me, and we timed it so we'd be able to watch the gymnastics events live together.  Now, I'm doubly excited to watch this year's events.
Besides my longstanding fondness for gymnastics, the Olympics always inspire me as an athlete.  Seeing the dedication and determination radiating out of hundreds of athletes from around the world always rekindles my desire to strive for greatness.
When I think of the Olympics, I think of bold, sporty geometry and strong (and patriotic!) colors.  Here are my picks for channeling your inner Olympian.
2 | Sweaty Betty stadium overtee and technical run shorts
3 | Alala special edition "USA" captain tights
6 | LNDR Rocky bra
7 | K-Deer Susanne stripe leggings
8 | Ultracor sprinter silk vertex pixelate leggings