Shape magazine has an article about lululemon's latest &go capsule that will be launching Monday, featuring some more pictures.  What is that sack dress, anyway?  It's burlap textured, so it's almost literally a burlap sack, just with sleeves.  Bleh.  I still think the skirt has potential, though.
[Lululemon Chandler]
Speaking of sack dresses.  The crazy cape dress salutation to savasana dress is arriving in some stores.  In case you were interested in a caped sack with a lulu logo on it. ;)
[Lululemon Oakridge]
More pics of the yoga over skirt, in solid black and camo/black stripes.
Flowabunga multi rollin with my omies pants and next to nothing tank.  Is it just me or does it look like she went out in her pj's? [Lululemon St-Denis]
Flowabunga multi speed shorts, pictured with the salutation to savasana short sleeve. [Lululemon Natick Collection]
[Lululemon Legacy Place]
[Lululemon Chandler]
[Lululemon Halsted]
More ok hi shorts, all 3 paired with the seamlessly street bra in opal.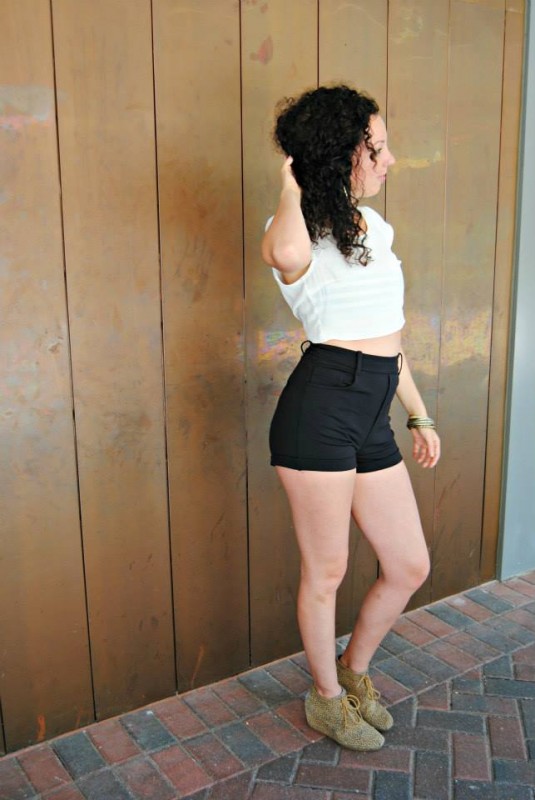 The ok hi shorts get an extra dose of hipster.  I don't think that's a lulu top–can't see a logo anywhere. [Lululemon Short Pump]