If you're in the US and  missed out on the berry yum yum wee wheezy speeds the first time, go get 'em now!  They're up in sizes 2-10.
---
A reader sent in this color comparison of the new CDBG swiftly:
L-R: lullaby, CDBG, bruised berry
Clearly the new color is less purple than bruised berry but still has some slight purple tones.  I'm pretty sure it's a new color, not a repeat of one we've seen before.  Curious to see how it compares to pigment.
---
Lulu released some really nice pics of their fall collection in a sponsored post on Refinery29.  They titled it "Your First Look at Lululemon's New Line", but of course junkies will recognize most of it, so not exactly a first look. ;) The reflective capsule is a big feature, plus the latest &go goods, the clip in capsule, and some of their misc layers and yoga gear all get highlighted.
Reflective bright bomber jacket.
Light and bright reflective vest over the reflective in a flash bra.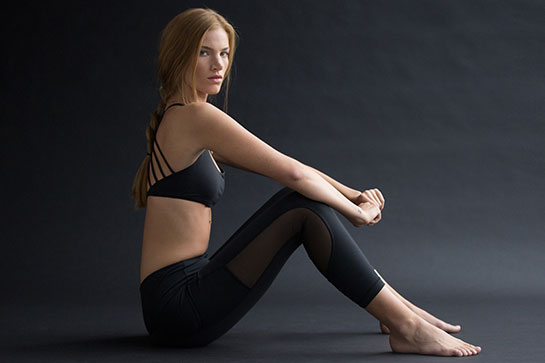 Black free to be wild bra and seek the heat crops.
Black clip in long line bra and black grape clip in crops.
Hop over to R29 for the full slideshow (16 pics).