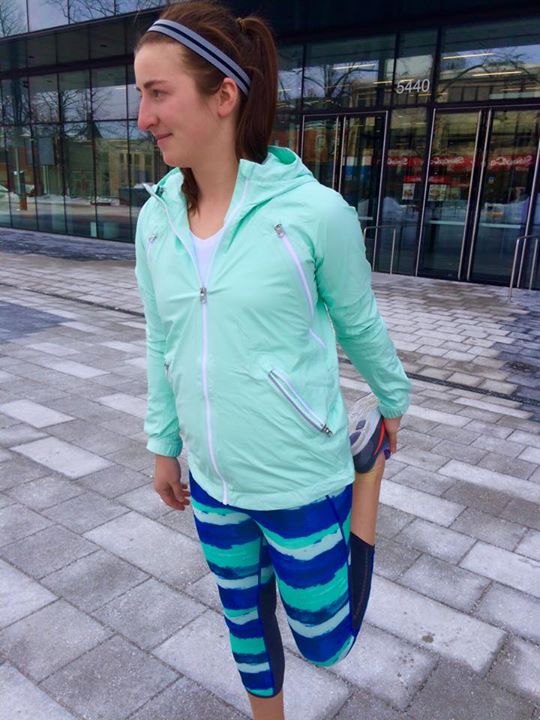 New sea mist rise and shine jacket with brush strokes harbor blue menthol pace pusher crops.  The sea mist jacket looks a little nicer than I expected, and is especially cute with these crops.  FYI: all these pics are from a Canada store.
Deep navy fo drizzle jacket.  The store says inkwell but Katelin had said it was coming in deep navy.  I'm going with what Katelin said until I've seen a tag pic to confirm.
New crossback tank in white.  Looks a bit like the mesh with me tank.
White pace pusher long sleeve.  I'm guessing the stripe on the back is scream green, but I'm not sure.
[All photos this post: Lululemon Halifax]