Some sneak peeks of products coming our way from last night's upload pics…

Some sort of black camo skirt with zipper details.

Some sort of transparent-ish rain jacket.

Heathered cadet blue crops–look like the old embrace crops coming back.

Mystery tank!…
And more of the latest in stores, as usual: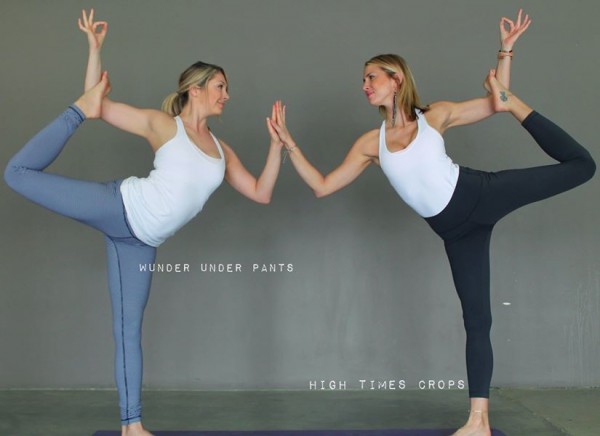 The super stripe wunder under pants and high times crop. [Lululemon Polo Park]

Wamo camo run from work backpack. [Lululemon Georgetown]
Anyone else wamo camo'd out yet?  Wunder under pants again. [Lululemon Fort Worth]
Flowabunga energy bra. [Lululemon Oak Brook Center]

From Australia, a nice pic of the groovy stripe cadet blue/aquamarine cool racerback.  This was uploaded to Australia but not North America just yet.
The needa margarita cadet blue drishti tote is hitting some stores (this from Canada). [Lululemon Fairview Pointe Claire]
Lulumum has posted pics of the keep on running duffel in this print which she says are in US and Canada Strategic Sales Partner stores, but no other pics have surfaced yet. [Update: you can now see stock picks of the needa margarita duffel on the Hong Kong site.]