Thermals are one of my favorite styles of active fabrics out there, but there aren't many brands that do them well.  I first fell in love with Sweaty Betty's thermal tights when I got my first pair last fall.  If you like lululemon's rulu, as I do, chances are you'll also love Sweaty Betty's take on thermals.  Their fabric holds you in while feeling cozy and warm.
Although Sweaty Betty's regular prices are usually pretty high, their sales are awesome.  During a sale over the summer, I bought two more pairs of thermal tights to have ready when cold weather came around.
As of this week, their sale is back in full force!  The same styles I bought a couple months ago are back, so if you need some cold weather gear but don't want to pay full price for new arrivals, now is the perfect time to score a deal.  Here's the scoop.
Reflective thermodynamic run tights
These pants are high in both style and function.  The entire side design is fully reflective, but the fibers are extremely flexible.  There's no plasticky stiffness or awkwardness that can sometimes come with reflective gear.  The panels are wide enough that you can see the reflectivity from the front, plus there's an ankle detail at the back that adds to the 360-degrees visibility.
I purchased these in XXS, my usual size.  These fit perfectly with firm compression.  The fabric is stretchy enough that I'm not constricted in my movement at all, just supported.  I recommend going with your true size.  If you're between sizes, go up for light compression or down if you prefer more.  Either one should work.  And, these are completely opaque.
These tights have a high rise that comes up just a little below the belly button, which helps keep the cold air out.  The only pocket is a zip pocket at the back of the waistband.
The lower panel on the leg does have some perforation, so these aren't completely cold air resistant, but the fabric is still quite thick and warm overall.
If you are an outdoor runner, these are extremely practical, and their current sale price of $84 is very reasonable compared to the majority of reflective designs out there.  I love the overall fit and feel of these tights.
Relevant side note: I also ordered the matching reflective 1/2 zip with this order, but I returned that one.  It fit true to size through the body, but the sleeves were oddly loose, which I didn't like.  If you don't mind a looser sleeve, the current price of $52 is a nice price for a top that's both thermal and reflective, especially if you're a fan of matching sets.
Trail thermal training tights
The trail thermal tights are another neutral, but instead of a reflective print, these are blocked with grey space dye panels.  They have a little stripe of reflectivity that wraps around the side and back of the calf and a fun contrast back zip pocket.
The rise on these is just a hair lower than the reflective tights, but is still on the higher side of medium.  As with my other thermal SB tights, these are fully opaque.  The fabric is the same thick, lush fabric as the reflective tights above.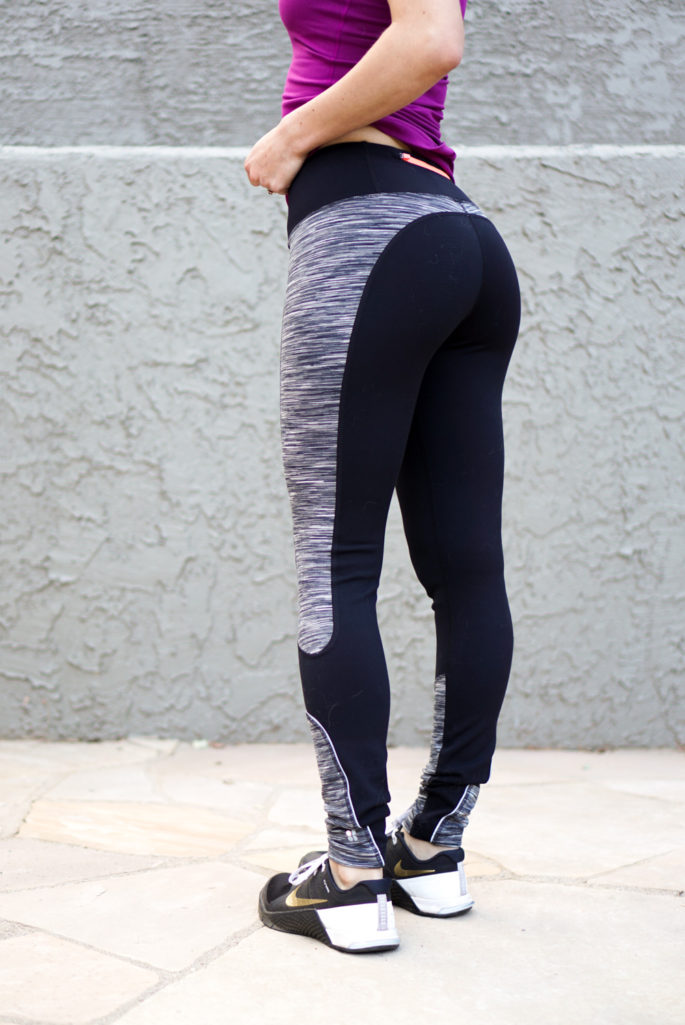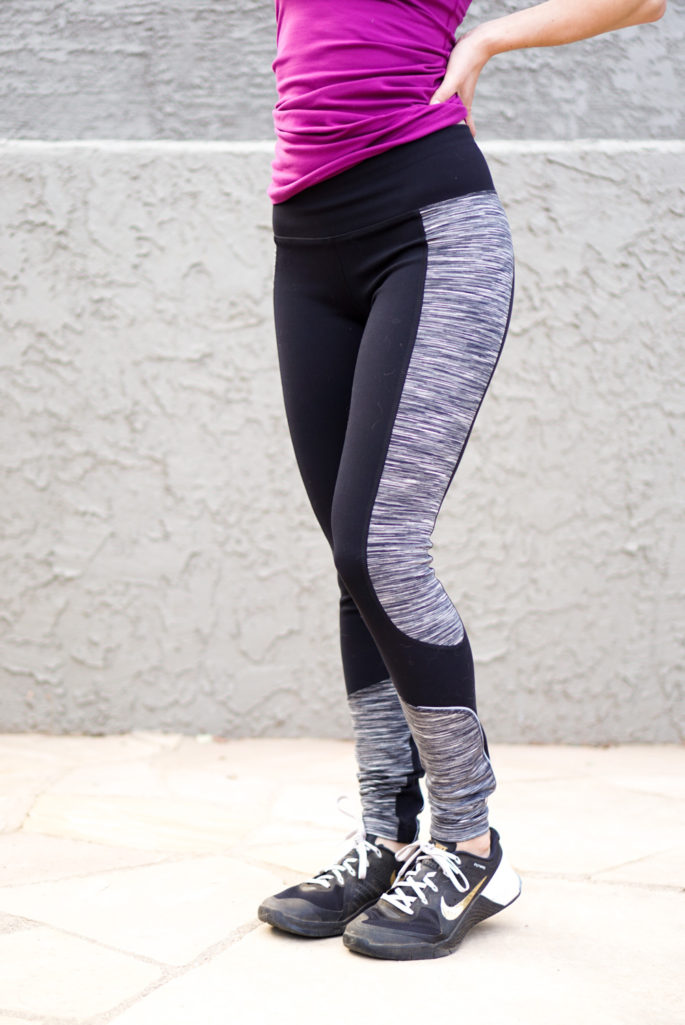 I bought these in an XS since there isn't an XXS available.  They definitely don't have as much compression as the reflective tights, but they still fit pretty well.  As with the previous tights, I recommend sticking with your true size.  You might notice that these wrinkle just a tad bit more at the hips and knees compared to the XXS tights above, indicating that these aren't quite as perfect of a fit on me.
Also on the topic of fit I wish these had come in a short length (as many of SB's styles do), since that would've made the paneling a little bit better proportioned, but for $48?  I'll certainly forgive the bit of extra length.
Overall, I'm really happy with both of these tights and would definitely recommend them at their sale prices!  My thermal tights from last year have held up well and have no issues, so I'm optimistic these two will be the same.
Update: since this post went live, most sizes have sold through of the two styles featured in this post.  That said, if you've got your heart set on them, keep checking the website, as I've noticed they'll often receive returns and restock styles during the sale!
Shop the sale
Reflective thermodynamic run tights
P.S. My favorite style so far from the new season.