[Lululemon Walnut Creek]
[Lululemon Fashion Place]
Aquamarine patience tank with new sweet spot hotty hot shorts.  Why have we only seen this tank in aquamarine so far…?  Also shown is the opal forme jacket.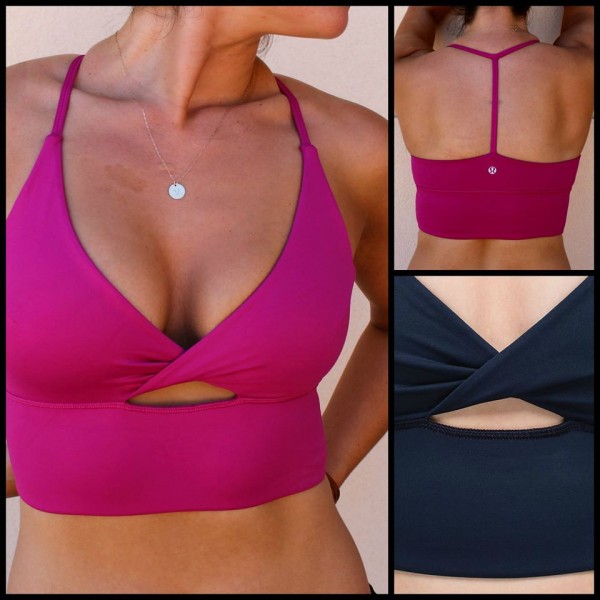 [Lululemon La Encantada]
[Lululemon Fashion Place]
Twist bra long line in raspberry, and also the bruised berry cool racerback.
[Lululemon Walnut Creek]
Black rollin with my omies tank, fatigue camo wunder under crops, and cadet all day asana tote.
More omies tank, long line bra, sweet spot hotty hot shorts, and bruised berry CRB. [Lululemon Biltmore]h
Black omies tank with sweet spot hotty hot shorts. [Lululemon Southside at McEwen]
Yup, still more sweet spot hotty hot shorts.  They totally look like pj shorts here… Shown with the bruised berry CRB. [Lululemon Summit]
Aquamarine rollin with my omies tank layered over the bruised berry cool racerback (nice color combo!) with the fatigue camo WUC. [Lululemon Durham]
Flowabunga rollin with my omies tank. [Lululemon Ross Park Mall]
Flowabunga omies tank over the bruised berry CRB with sweet spot hotty hot shorts. [Lululemon Durham]