Had a horrible time with the website today:
I logged in and added a FTBW to my cart, went through the whole song and dance, and got stuck on the "processing" step for several minutes.  I got the email from PayPal saying I had authorized the payment, but no confirmation from lulu either by email or on my browser.  I went to try again and couldn't get my cart OR the FTBW product page to load, just kept getting blank screens.  Finally got it to load using another browser and tried to place the order again.  That time it went through (got the lulu confirmation email) so I THINK I'm getting one FTBW, but hey who knows, maybe I'm actually getting two???
Or, maybe I'm getting zero, because I'm not convinced the size I ordered was actually still in stock by the time my second attempt went through, so I might get a cancellation?  I don't even know.  I guess I'll have to wait for shipping confirmation time tomorrow.
(Edit to add: ok, as of right now, I actually have TWO order confirmations from lulu.  So it looks like I'm going to be getting duplicates.)
Then, once I got the ordering situation out of the way, for a little while I couldn't get any of the product pages to load either (although they worked for a couple min right at upload). #tableflip
Who else got a heaping dose of tech drama?
Anyway, upload:
The bringer of the drama: the going grape/bumble berry free to be wild.  This one is selling out WAY faster than the other 3 colors.  Canada only got this and black, no hyperstripe or rocky road for some reason.
Canada got a coco pique forme jacket.  I already have white herringbone and minicheck but I WANT.  Canada also got the rocky road forme.  No new formes on US side.
Coco pique healthy heart pullover.  The PO also was rereleased in black and white.
New scuba hoodie color: marled going grape.  Both US and Canada also got varsity plaid, and US got fuel green also.  Neither side got manifesto script or rocky road that have been in stores.
Only Canada got the wrap it up sweater.
Canada got TWO different black grape rolldown wunder under pants.  The top pair is cotton, the bottom pair is luon.  The cotton was not uploaded in 2 or 12.  US did not get either of these.
New atman pants.  These aren't the same as the atman crops I posted earlier today.  And of course these have the obligatory lulu baggy sweatpant dropcrotch action going on.  At least they look better than the free fall crops.  Canada got the crops also.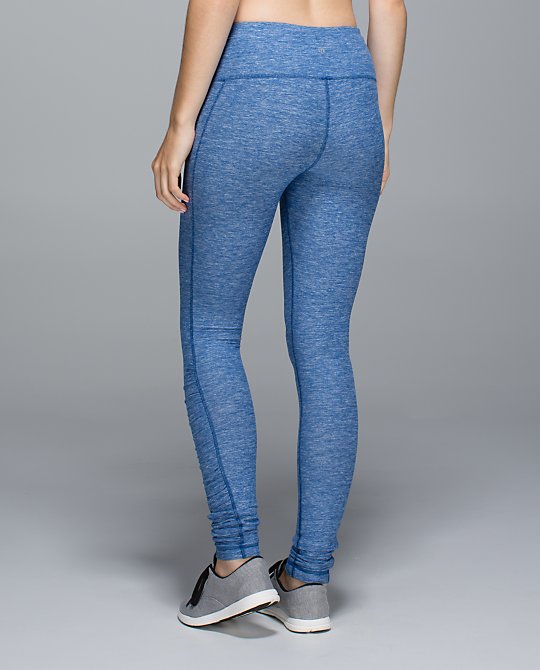 Turn around tights in heathered rugged blue, US only.
New pace setter skirt in going grape, US only.  If speeds come in this color it will be an easy pass since this looks almost exactly like bruised berry, which I already have.  Canada got rocky road and berry yum wheezy check.
Other upload notes:
– Canada got the fuel green coco pique WUP, US did not
– The US got the anytime dress in 3 colors
– The US got the rad red swiftly racerback
– Both sides got the heathered black grape skinny wills and coco pique skinny grooves
– The US got reversible fuel green luon WUC and heathered rust berry cotton rolldown WUC
– Both sides got several misc knit accessories that we've been seeing in stores this week
– The bundle up scarf was uploaded to both sides, and I get that it's merino and all, but it's $128–OUCH
– Still no berry yum wheezy check speeds, boo hiss
– The US got the long and short of it jacket seen in UK earlier today.  Lucky us, amirite?!
– Lots of misc new tops and new top colors floating around: torque tank, inspiration tank, twist and turn tank, new colors of the radiant LS and yogi racerback, etc
– But no new CRBs at all