The first reason for the snark in the title of this post: I have said it before, commenters have said it before, and it's generally nothing new, but I am really tired of &go.  I'm tired of the endless march of baggy pants and weird "fashion" pieces that look like they were designed by drunk 16 yr olds.  Can we get back to fixing the trainwrecks of sheerness, logistics, and customer service before trying to be all avant-garde?  Sure, the occasional piece is nice.  I like having lulu that's interesting, versatile, and not necessarily gym clothes.  But when it's beginning to make up a significant portion of their line, it gets away from the core message of their brand and is generally a waste of time when there's so much else they ought to be focusing their resources on.  They need to fix their gaping holes before branching out.
And the second reason for the snarky title:
Ok, these speed shorts.  Nice, right?  They're petal camo, but the back top panel is reflective.
And they're freakin' $68!!!
Apparently, the addition of a reflective panel is worth a 26% price hike (normal price is $54, for reference).  WTF?  Noooo thank you.
I understand that prices do need to be raised every once in a while because of inflation or whatever, but if that's what they need to do, IMO there are better ways to go about it.
3 new colors of the swiftly tech tank, all tonka stripe, including bordeaux drama.
Rust berry 105F singlet.
Savasana softshell in camp check: it doesn't say so, but the color looks like the bark chocolate from last week.  This is only uploaded in sizes S and M right now.  What? (US only)
Canada got these new speed tights–wow!  I kind of like this print.  It's called jumbo inky floral inkwell, but it looks like the main color is rugged blue because it's clearly lighter than inkwell.  The US just got heathered deep coal.
Bumble berry/rust berry pique wunder under pants!  OH MYYYYY.  I had to resist HARDCORE not to buy these, they were the #1 thing I wanted tonight for sure, although I can't help but wonder if they're sheer.  No size 12 in these. (US only)
Inkwell pique rolldown wunder under pants, also US only.  I feel bad for Canada getting the shaft on pique.
Sattva pants in black swan/black grape.  The color code on these is the same as black swan, but I think they had to change the official name of black swan because of problems with the movie.  The black swan rebel runners were also uploaded.  Both are Canada only.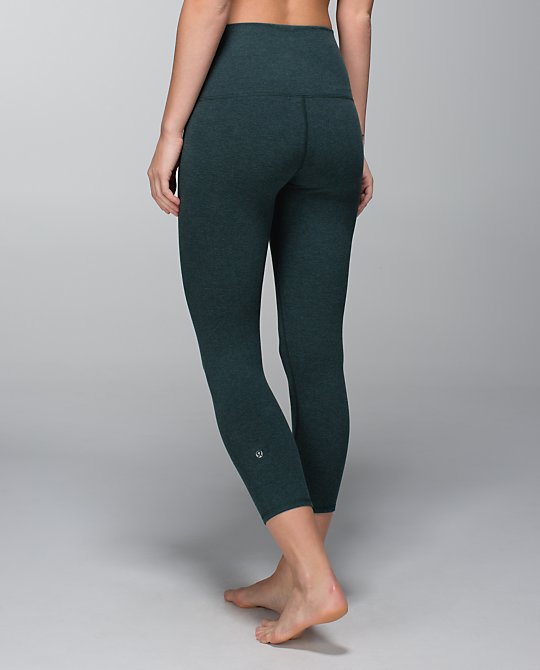 Fuel green cotton rolldown wunder under crops.
Black petal camo run times shorts.
New black speed shorts with rocky road trim.  I would've rather had rocky road with black trim.  Meh.  Flaming tomato/rust berry yama check (aka lumberjack) and biggy dot speeds were also uploaded and I still don't know what to do about them.  I think they'll just be too hard to match to be worth getting.  Canada only got the overpriced petal camo speeds, not lumberjack or rocky road.
Other things on upload:
– Here to there dress (Canada)
– Puffy blanket jackets
– More &go stuff IDGAF about
– Coco pique stride jacket (US)
– Triplet twin stripe flip your dog (US)
– Seek the heat tank (US), flowin' with my omies tote (US), and citta singlet, as seen earlier today overseas
– Rebel runner vest and jacket (US)
– Bordeaux drama groove WUP (US)
– Black and petal camo city skirt (Canada)
– Evolution leg warmers
– Misc pace setters: US got petal camo, Canada got plush petal and lumberjack
– Rocky road rolldown luxtreme WUP (US)
– Real teal swiftly SS (US)
– Petal camo CRB
– Solid coco pique race your pace LS (Canada)