New meesh line:
(Bra is Canada only right now)
And a couple more items, in a similar vein to the meesh items: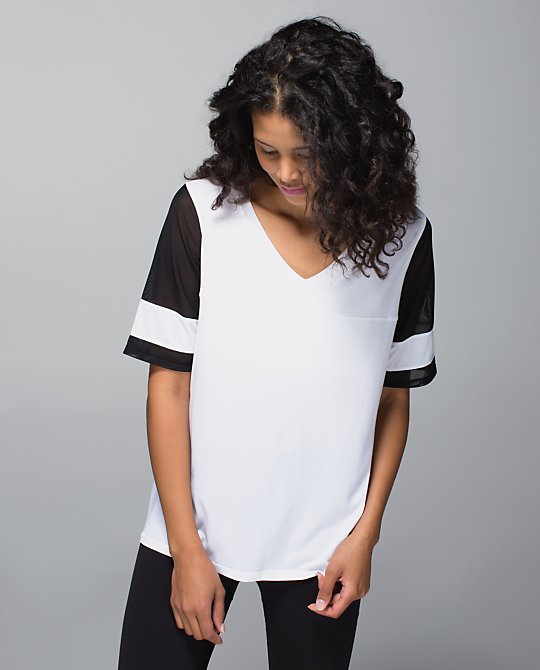 Sport tee (Canada only) has mesh sleeves.
Lab edge tee.  Reminds me of Alala's blade tee:
Speaking of the little guys:
New lab night tights.  These are almost a dead ringer for Nesh NYC's pin-up leggings:
I thought the breathe easy crops were similar to nesh's crop version of these leggings, but these take it to a whole other level.  What's up with that, lulu???

Tuck and flow LS was uploaded in bruised berry, black, and grey.  No opal (which Australia got), and no size 2.


New post practice cardigans, in Canada only.
Jeweled magenta seamlessly street crops.  Canada only.  Another item that did not come in size 2.
Beachy keen scarf in burlap texture, Canada only.
Also uploaded: great granite speed shorts (no size 2…) and pace setter, more great granite stuff I don't feel like typing out, black camo inspires, black camo run for fun crops, bruised berry wee stripe run for fun crops, jeweled magenta 105F singlet, restock of fatigue camo forme jackets, bring back the track jackets, and the jeweled magenta swiftly SS scoop.