I've been working from home for 8 months now, and like most people, I've been maximizing the comfy factor. Near the beginning of the pandemic, I bought my first pair of Vuori joggers to see what all the fuss was about. I now have 3 pairs, so you can probably already see where this is going. Here are my detailed thoughts.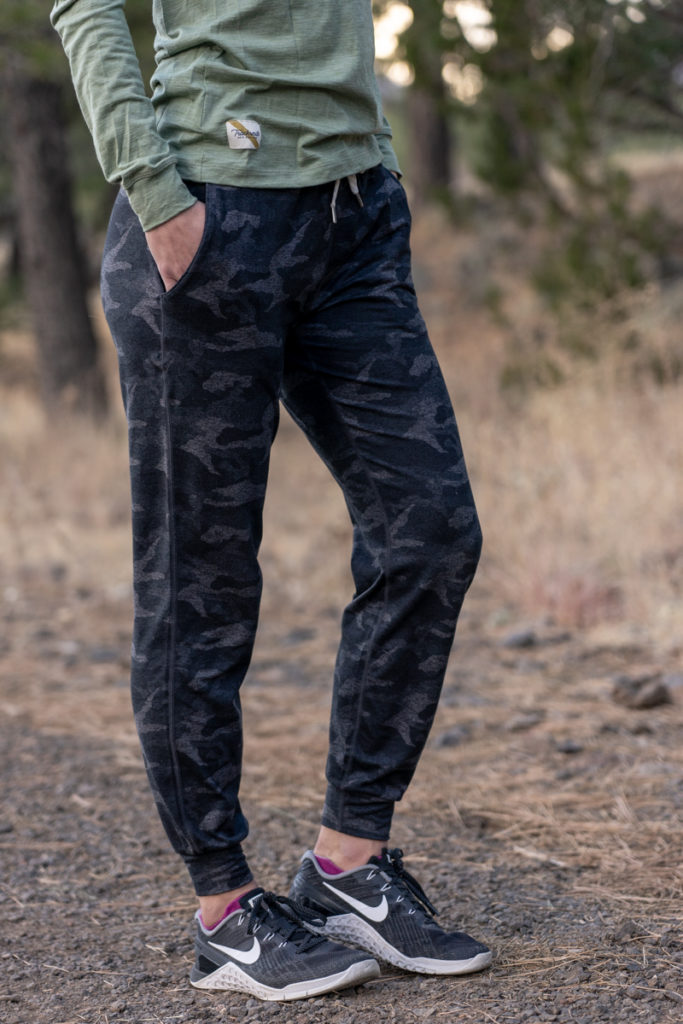 I initially bought 2 pairs of joggers in XS in grey and cerise, but a couple of months, Vuori added size XXS to their offerings, which is generally my preferred size. So, I bought a third pair in black camo to try the XXS. Having tried both sizes, I prefer the smaller size (aka my true size), since it looks a little more polished while not sacrificing comfort. The XXS is slightly more fitted at the hips but not at all tight. There's plenty of room to spare through the leg. I still wear my size XS pairs plenty anyway, but they do look a little more like pajamas.
With that in mind, you can easily go up or down a size depending on your desired look and feel. If in doubt, I recommend going with your usual size.
The joggers feature a functional drawstring and simple pockets on either side. The pockets are large enough for my phone and don't bunch up awkwardly. I am 5'3″, and the regular inseam length hits at my ankles. I wouldn't mind if they were an inch or so shorter, but overall they're petite-friendly. If you're on the taller side, Vuori now offers a long inseam option in some colors. The regular version inseam is 25″ and the long is 27.5″.
Besides working from home, I lived in these during a week-long camping trip in southwestern Colorado this summer. I literally slept in them. That trip was the inspiration for this outfit: I wore almost this exact outfit most days around camp. Despite being basically sweatpants, they're cute enough to wear out for errands. Technically, these are made of performance fabric, but I don't usually wear loose pants for my workouts. If I were to exercise in these, it would probably be hiking, strength work, or yoga.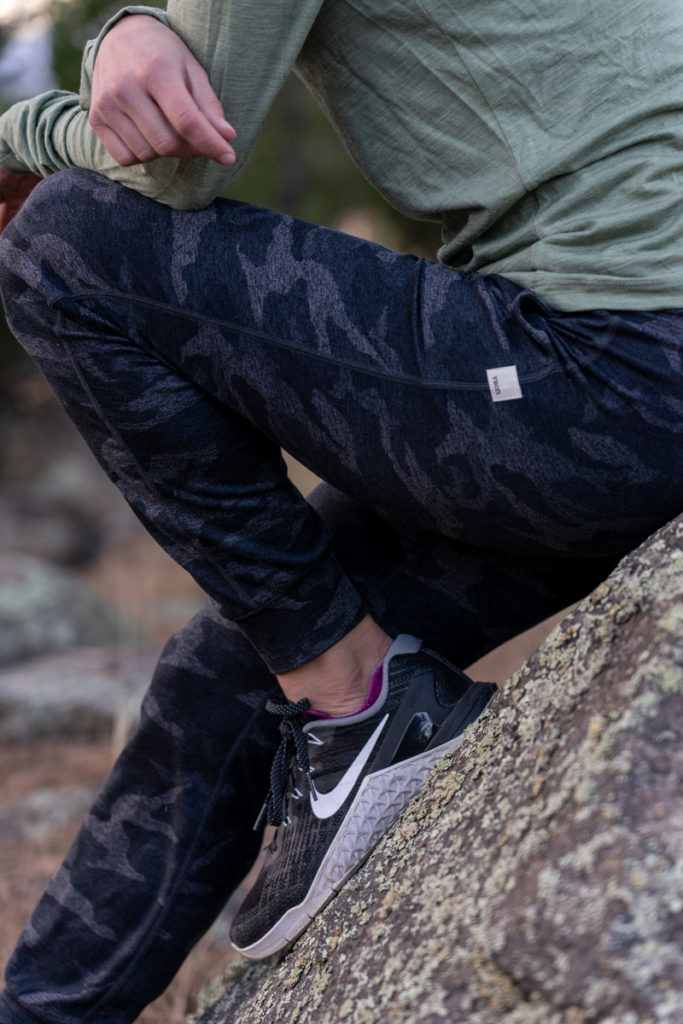 The fabric is, as advertised, CRAZY soft. These joggers really do live up to its claims of being outrageously comfortable. The fabric is medium weight and smooth but still soft and cushy. The closest comparison is Alala's heathered performance material or a lightweight version of lululemon's rulu. On my oldest pair, I've noticed some slight sueding on the bum. It's not full-on pilling and is not visible to the eye, so it doesn't make them look old and grubby. But if you run your hand across the area, you can feel the difference in texture. That said, I've worn them a lot–probably once a week for 7 or 8 months–so I'm not surprised that the fabric is starting to wear slightly.
At $84, the price point is very reasonable for a high-end athleisure product. It's a little lower than comparable styles from lululemon and Athleta. Plus, if you sign up for Vuori's emails, you can snag 20% off your first order, dropping the price to $67.20. You can get Vuori joggers straight from the Vuori website, or they are also stocked at Nordstrom and REI.
Outfit details
Vuori performance jogger – black camo
Tracksmith harrier long sleeve – olive heather
The North Face osito hat (tip: if you have a small head like me, save a few bucks by buying the children's version)
Nike metcon 3