Edit: this deal was for Saturday only, i.e., the code is expired!
Ahhhh my goodness!  This gem just popped into my inbox: luxury activewear stockist Carbon38 is doing a friends and family deal today only, 20% off everything!
C38 carries tons of fantastic labels like Splits59, Under Armour, Lorna Jane, Alala, Lucas Hugh, Koral Activewear…the list goes on. (Note: Michi, Onzie, and Planet Blue goods are excluded from this deal–no matter, plenty of other amazing stuff to choose from.) At 20% off, you can snag some awesome deals on this season's goods.
Hustle your way over before all the best stuff disappears!  Shop by midnight Pacific time using code FF20.
My top picks:
I'm obsessed with Splits59's white viper print.  I love the devon singlette tank (I have one in another color), and this print would go with just about anything.  Only XS-M is still in stock.
The white viper detail on S59's olivia long sleeve run hoodie is just the right amount of flair without being too overpowering.
If you wear a size M or L, we can be twinsies in Alala's cobalt captain crops.  I did a review of these if you want to know more–love 'em.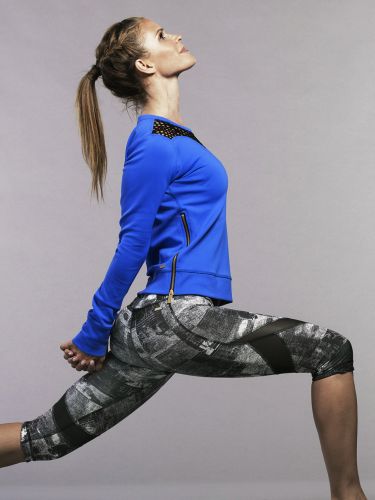 Sizes S and M can also snag Alala's take sides knee tight in their map print–another print that will go with just about anything. (Cobalt pullover is over here.)
These Koral Activewear's expedition leggings are such a gorgeous shade, I love.
Koral also has several colors of their popular lustrous leggings to choose from. (More colors and more Koral here.)
C38 has a handful of Lorna Jane's well-loved bra line, including this technique bra in XS-M with nice styling in the front and strappy details in the back.
I keep coming back to these aviatrix leopard tights from Pilot Athletic.  The styling on these is fiercer than fierce.  Only sizes M and L are still in stock.